When we go to the most recurrent places such as the supermarket, the park, or we ride by car, the only thing we want to be comfortable, but without losing our style. Crocs has created a specialized model of footwear for any occasion, with which it seeks to represent the above but in a tangible way.
The already well-known Mega Clogs were the product of previous thinking, but now they arrive with a different style, a unisex product that our experts at Look At The Square (LATSQ) recommend for its excellent features.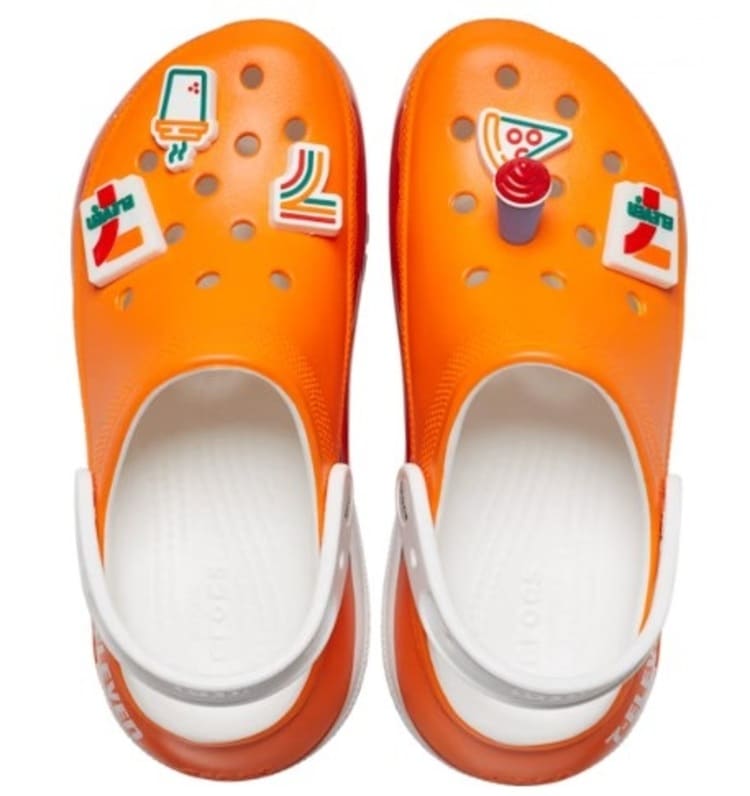 7-Eleven x Crocs Mega Crush Clog
The following product of the Crocs brand is intended for men and women looking for the best comfort and style. It is a shoe of the classic Crocs style but with airs of a conventional shoe with a mega sole that will take you anywhere.
Available in a single color (Coral) combined with the Jibbitz of 7-Eleven that give it a unique and elegant touch. The bold colors of 7-Eleven come to the Mega Crush Clog, which will maintain its style in style.
Product features
Height of about 61mm (measured from the ground to the heel support)
Your purchase includes 7-Eleven exclusive pendants
Stronger and improved tread
Textured detailing around the heel, toe box and collar
It includes the iconic Crocs Confort that makes the footwear lightweight, flexible and provides comfort throughout the set.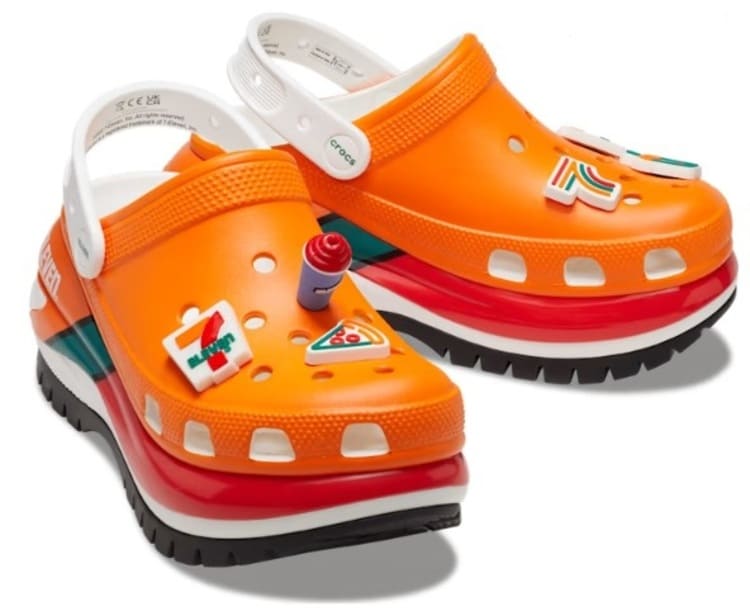 Available sizes
Being a unisex product there will be different sizes if it is a man or a woman, therefore we have to:
For women the sizes available are: from 6 to 8
For men the available sizes are: From 4 to 5
Customizable footwear
Whenever you want you can buy more Jibbitz and customize your footwear if you do not like the original proposal or if you get bored of it. Due to the large size of the soles of the Mega Crush Clog footwear, it would easily last a couple of years even with moderate use.
This leaves you enough time to customize your look with your crocs is always ready for any occasion, even if it is summer, autumn or Christmas.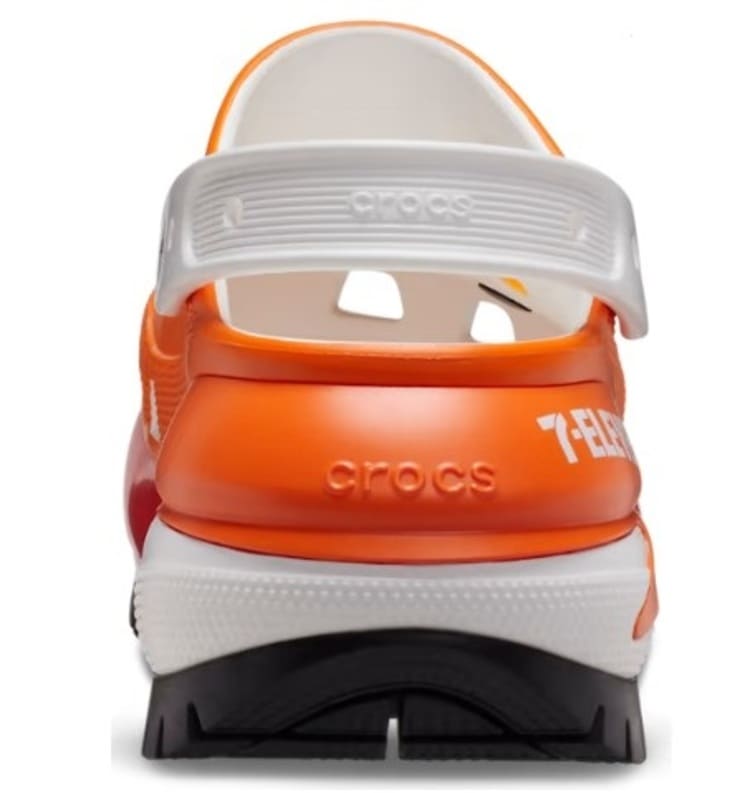 Price of footwear 7-Eleven Mega clogs
The 7-Eleven x Crocs Mega Crush Clog has a cost of $110 in the official Crocs store, however, you can opt for an installment payment thanks to Afterpay. This is a payment of $27.50 in four installments.
If we talk about shipping it would be practically free, since Crocs policies indicate that if your purchase exceeds the value of $50 your shipping will be free. All this according to the terms and conditions of purchase.
The company Crocs also allow free returns if the product did not like or came with a factory fault. It has a 90-day warranty period, to cover this type of manufacturing failures.