Nowadays, there is a wide range of brands that offer quality sports shoes. Adidas, Skechers, and Puma are some of them. However, none will match the shoes that Nike has in its catalog. These update their collections in each new season. In this way, they can satisfy users in the United States and the rest of the world.
On the official Nike website, you have available sports shoes for men, women, and children. There is an immense magnitude of models, in different colors. All are of good quality, with affordable prices and financing methods. The best collection is the Nike Air, for the versatility they offer. Here we will tell you about the most requested and popular models.
Nike Air VaporMax 2021 Flyknit Next Nature
The first option that Nike has to offer you is sports shoes for boys and girls. There are sizes from 4 years to 7 years. This model is available in multiple colors, all of them quite striking. It is a comfortable and light shoe, from the heel to the tip of the feet. They have great elasticity and allow the feet to perspire to stay fresh.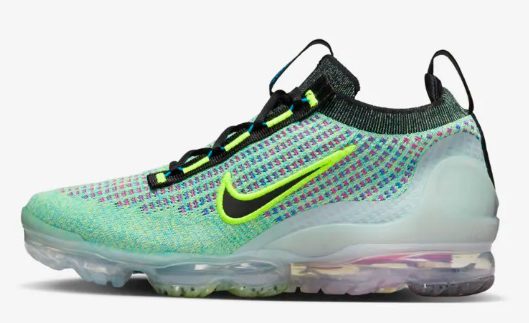 You can apply these slippers in different situations. To practice sports, casual outings, or be at home. They combine well with all kinds of clothes, both for girls and boys. On the other hand, the manufacture of footwear contains ecological and recycled products, without losing quality and resistance. The price of the shoes is $190.
Air Zoom Arcadia 2
The Nike Air Zoom Arcadia 2 sports shoes are another model of footwear for children. Although, these have a more classic and formal design since they are black with white details. There are sizes from 3.5 years to 7 years of age. It works for road running, but you can also use them in other sports or daily activities.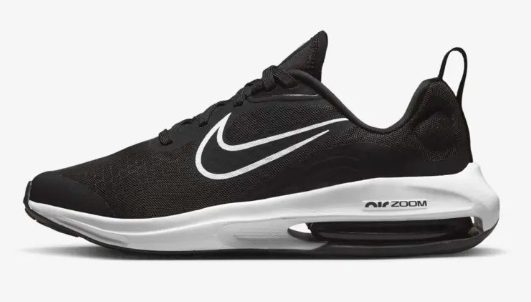 They are equipped with responsive Zoom Air cushioning, breathable mesh, and stretchy fabric. It has a rubber sole, which will give you stability and control. Thanks to soft foam and eco-friendly materials, these shoes are light and flexible. They will not cause you any discomfort when walking, jogging, or running. On Nike's website, they cost $75.
Nike Air Zoom SuperRep 3
The Nike Air collection not only has sneakers for children but there are also for men and women. A model that we bring you here has been a high-caliber women's shoe, with a splendid design. There is availability in light and dark colors, to choose from at the time of your purchase. A shoe stands out for the support and stability it provides when walking.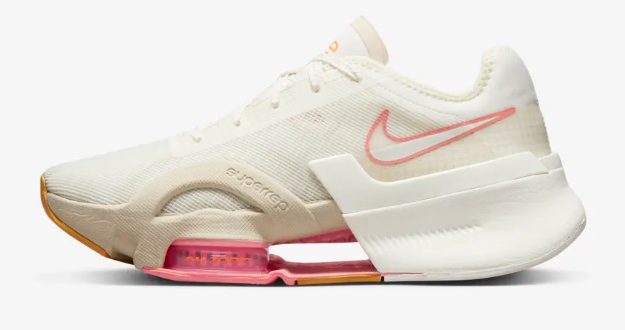 They have a thin and light cushioning design, with support for lateral movement in any direction. In addition, they give you back your energy in each step you take. Thanks to the rubber sole and lightweight mesh; these shoes are a great option for women. In addition to that, they have a reduced price of $120.
Air VaporMax Plus
Finally, we have to talk about the Nike Air VaporMax Plus men's shoes. It is a shoe available in a wide range of colors, to suit your tastes. They have a futuristic design, with a padded upper part and a floating frame. In addition, they have VaporMax Air technology. Thanks to this, it is one of the most comfortable sports shoes in the Nike Air collection.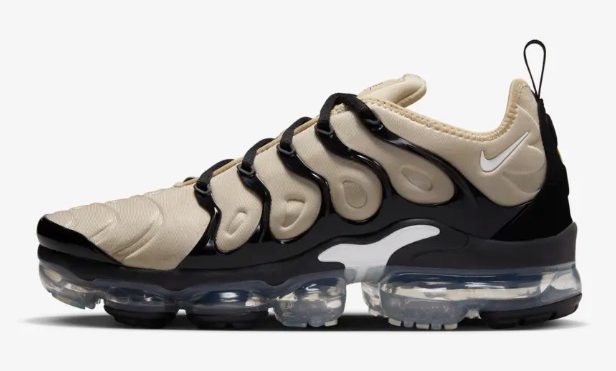 The boots are made of synthetic material, rubber pads, and padded fabric. Therefore, they stand out for the durability and comfort that they can offer you when using them. Best of all, the shoes combine with different clothes and adapt to different environments. Right now, they cost $210.