The physical changes that occur during pregnancy are already well-known worldwide. Many women have to go out and buy new clothes to adapt to the growth they experience. For that reason, Nike seeks to please its female audience with a unique collection of maternity accessories.
We at Look At the Square (LATSQ) are also baby fans. And to have a smooth delivery, you must ensure your pregnancy is as comfortable as possible. And of course, you are still an active sports-loving woman, and therefore need suitable clothing. Competing with brands like Adidas, Nike has thought first of you and your comfort by including these fabulous designs in its catalog.
Nike Women's Pullover
The Women's Pullover is an original maternity sweater from Nike with a unique style that offers the most excellent possible comfort. This garment is available in black, seven different shades, and a wide variety of sizes. You can choose from XS to XL on Nike's official website, with a size guide that helps you choose well.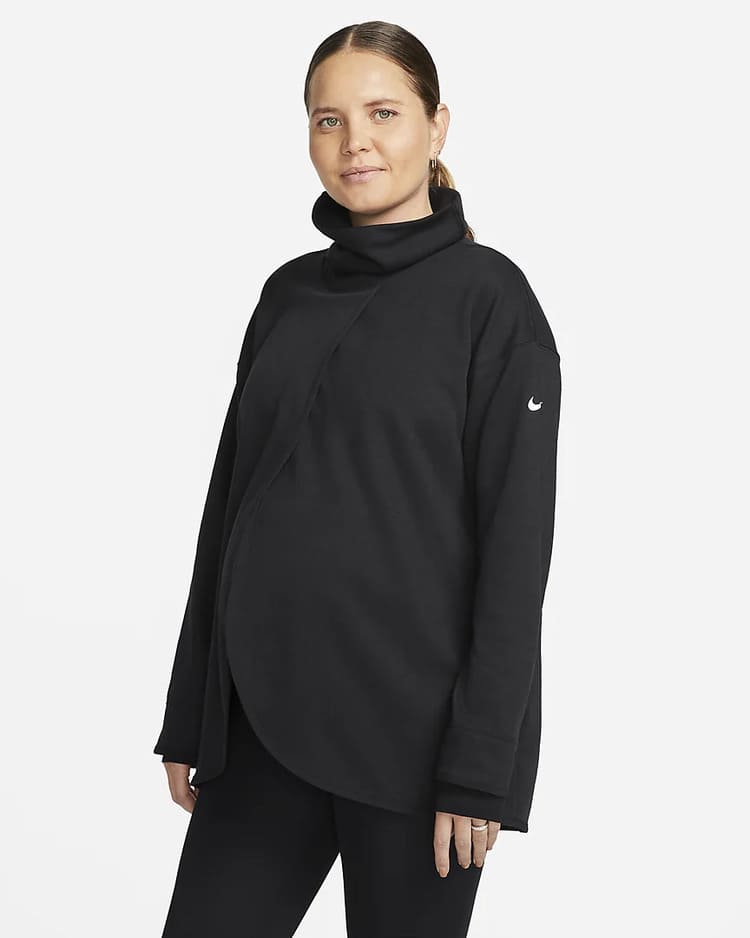 This product features a forward-split hem and a relaxed fit cover. It is easily accessible and can be used how you prefer to breastfeed in any space. On the other hand, it uses polyester, cotton, and Dri-FIT technology that repels moisture. It is priced at $85 and can be paid in 4 interest-free installments of $21.25.
Nike Dri-Fit
Let's go now with the Nike Dri-Fit maternity to be at home, go shopping or do low-intensity exercise. It is light blue and is composed of extra soft fabric so as not to generate discomfort or pressure on the skin. It uses recycled polyester and organic cotton in its composition to reduce the impact on the environment.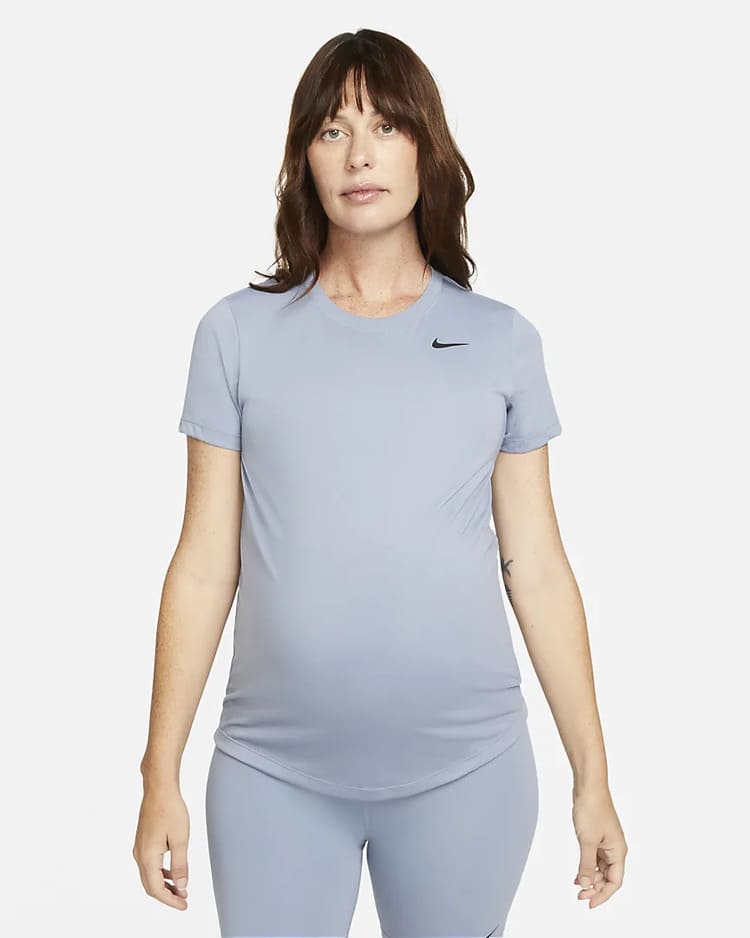 The best thing about this shirt is its ability to adapt to the body, which allows you to wear it during and after pregnancy. At all times, it adapts to your figure to highlight the curves while making you look comfortable. Regarding the price, it is a product that costs $42 and has payment options financed in installments without interest.
Women's High-Waisted Leggings
We continue with the Women's High-Waisted Leggings, ideal for continuing training during pregnancy. They are black but also available in other, more vivid shades. As for sizes, they range from XXS to 2XL. It uses soft fabric to protect and support the belly area, while the zonal fabric provides excellent comfort.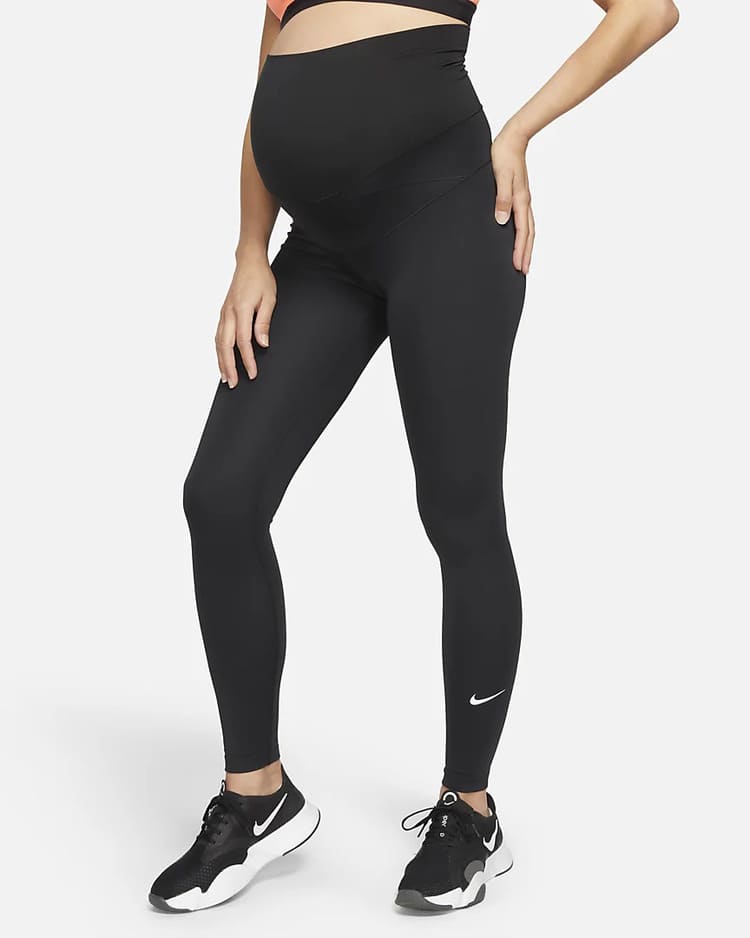 The elaboration of this maternity garment uses spandex and recycled polyester, making sure that it has good resistance. Due to their composition, leggings can grow with you during pregnancy, adjusting to your physical texture at all times. It is an economical product, with a price of $62 or 4 interest-free payments of $15.50.
Nike Swoosh
Finally, Nike's collection of maternal garments has to offer an elegant Nike Swoosh. It is comfortable and easy to use since it adapts to your body's physical texture, regardless of pregnancy changes. It is available in multiple colors and a wide variety of sizes.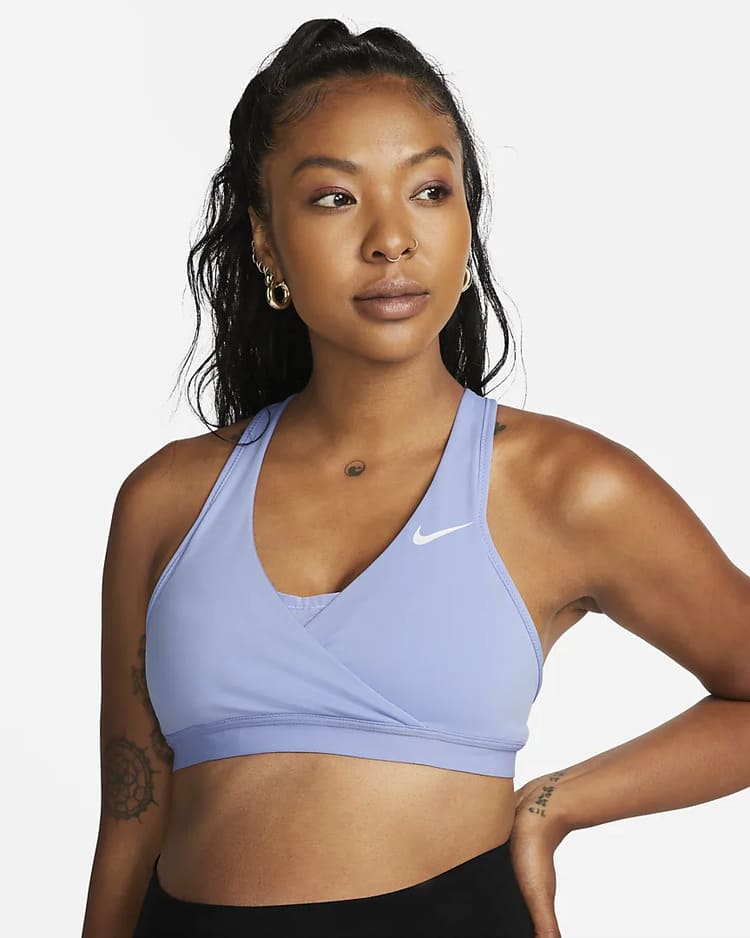 You can use this accessory for all kinds of activities, just as you also have the option to combine it with other pieces. Undoubtedly, it is one of the most versatile items in Nike's maternal catalog. Best of all, you can buy it for an economical price of $70 with options to make the payment in monthly and equitable installments.