Nike has never let us down with its designs and styles, and this time is no exception. In the United States, daily fashion is as important as knowing that outfits must adapt to the climate in each era. However, something that caught our attention at Look At The Square (LATSQ) is that, in the sports store, you can find fantastic and versatile options. That will serve you not only for autumn but also for winter.
Similar to Adidas, Nike has boosted the elegance of its designs by filling them with different colors and materials. Therefore, this time you can prepare an outfit with the best boots, joggers, and hoodies to protect you from the cold while maintaining elegance.
Nike Sportswear Tech Fleece Men's Joggers
These are joggers for men that help keep you cool in the cold months of the year. They are available in sizes XS up to 4XL, in a wide variety of light and dark colors. With this garment, you can be at home, go out with your friends, or do any sports activity. They are made with high-quality cotton and polyester.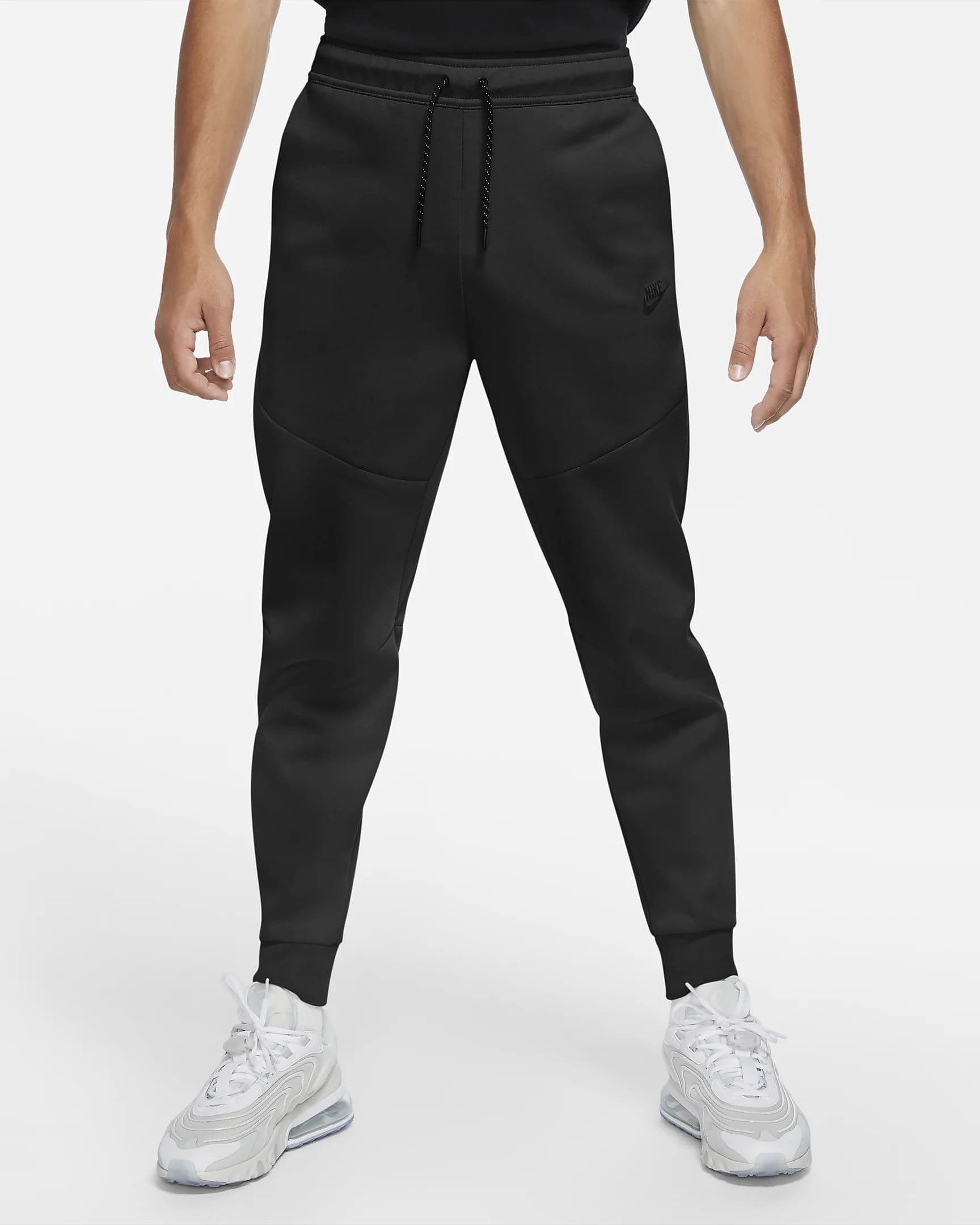 This winter garment has a conical leg design, zippered pocket, and adjustable drawstring. Adjusting to the shape of your legs offers a pleasant and tailored feel. In addition, it is a jogger that does not reduce mobility or generate discomfort in the thigh area. You can use them freely, without any restriction.
Because of how it is composed, it is a piece that can be machine washed when required. As for its price, you can buy it for only $110 or 4 interest-free payments of $27.50 through Klarna.
Nike Sportswear Tech Fleece Men's Full-Zip Hoodie
We continue now with a garment of the same line as the jogger mentioned in the list. In this case, it is a hoodie and zipper for men. Like the previous product, it is available in multiple colors and sizes. It has a sporty style that combines with casual clothing.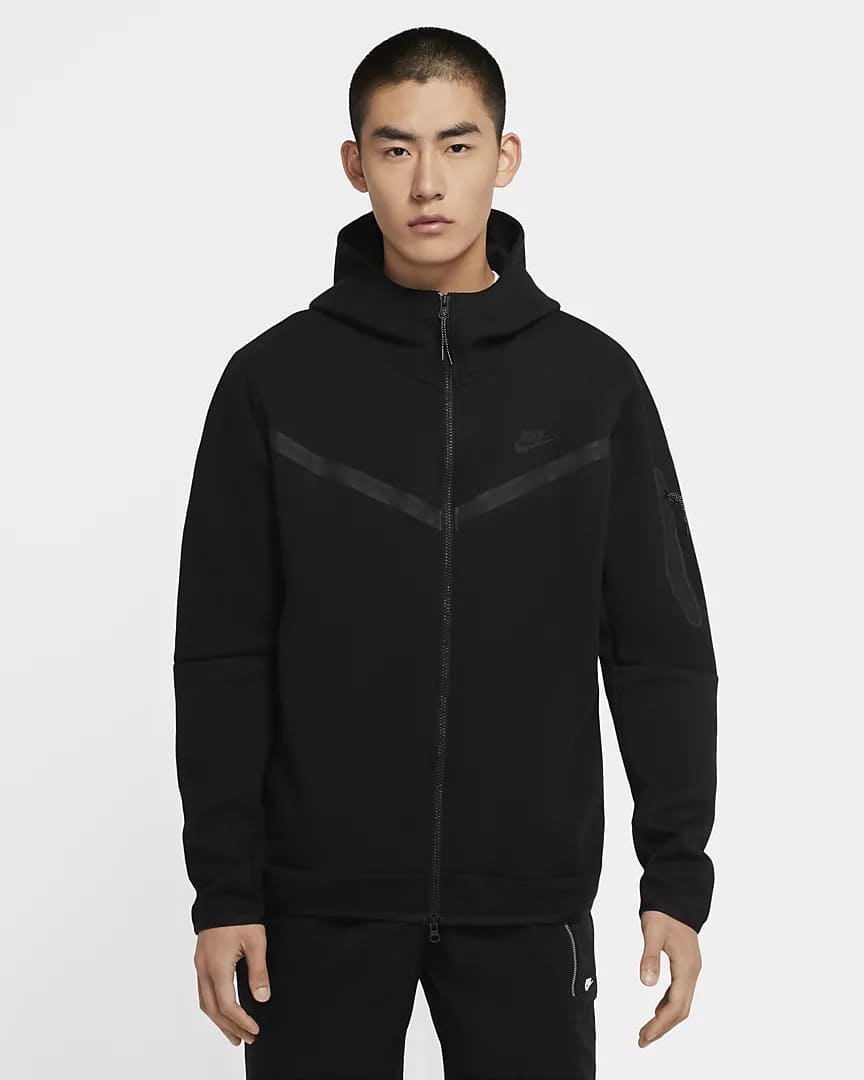 As for its composition, it uses cotton and polyester, making it also machine washable. It is designed with Tech Fleece technology for protection against the cold, complemented by a 4-panel hood. In addition, you can store your items in the zippered pocket that has integrated.
In general, it is an excellent garment and not only for winter. You can use it throughout the year since it has a light composition and can absorb heat to keep you cool. Its current price is $ 130 or 4 interest-free payments of $32.50.
Air Jordan 1 Low
Finally, you can get these splendid women's sneakers in Nike's winter catalog. They have the classic design of the Air Jordan 1, in white with red and black details. In addition, there is a wide availability of sizes available. With this footwear, you can train and go out with your loved ones.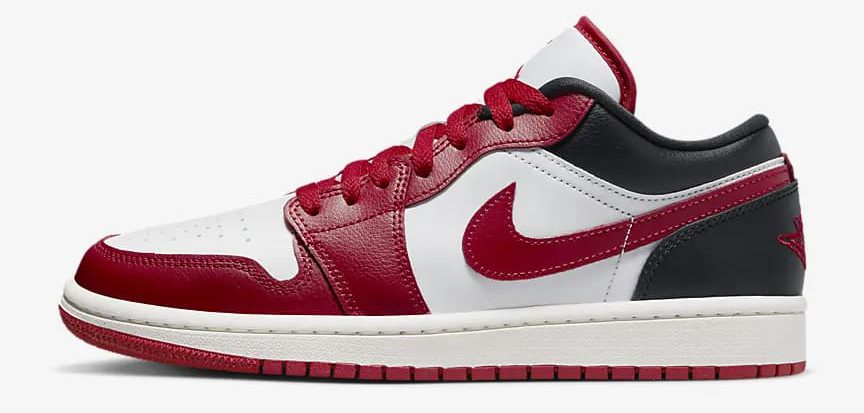 At the top, it uses leather and synthetic materials, while the midsole uses foam and rubber traction. Besides, they have light cushioning in the heel area to protect your feet at all times. Thanks to their structure, they are shoes that can adapt to different environments and surfaces. Like the other products on the list, you can buy this retro shoe from Nike for an economical price. They only cost $110 and can be paid in 4 interest-free payments of $27.50.