Skechers never disappoints, especially when you are looking for shoes so you don't say goodbye to your training this Christmas.  With a casual look, they are still off-road sports boots that will protect your foot on the snow and are available on their official website to reach every corner of the United States.
And while Adidas and Nike have been two favorite options for a long time, the Californian store has managed to climb in popularity as you have seen here in Look At The Square (LATSQ). Now you can look to other stores to buy jumpsuits, jackets, gloves and sports accessories, but knowing that Skechers has the best options for your feet.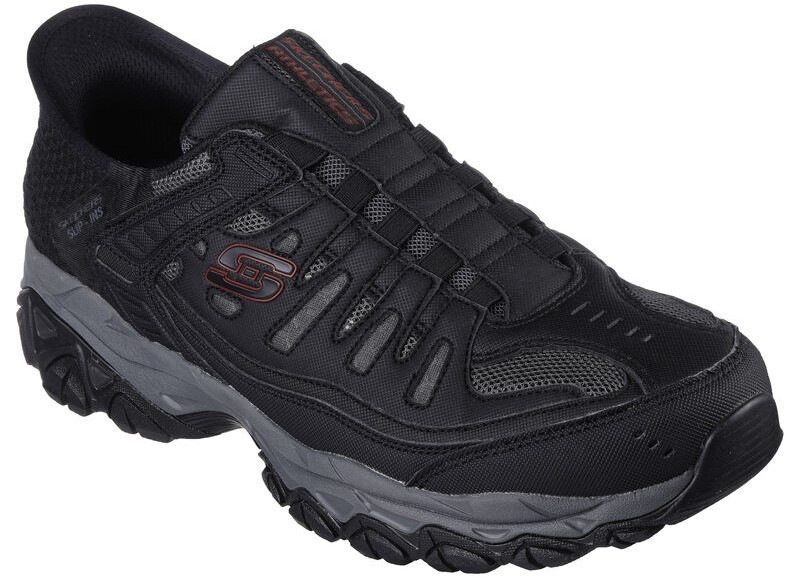 Skechers Arch Fit Slip-ins After Burn
One of the main comforts that we find with this model of Skechers Arch Fit Slip-ins After Burn, is the speed at which you can put them on. It may not sound like something to write home about, but when you're in a hurry, it helps a lot not to have to adjust the laces all the time.
Plus, thanks to its leather upper, worries that the shoe will loosen will be a thing of the past. This is something of vital importance, because when running, going to the gym or walking long distances it is crucial that your feet have adequate support. And also, thanks to the removable Arch Fit insole, you can mold the shoe completely to the shape of your foot. Say goodbye to pain in the sole of your foot when walking long distances.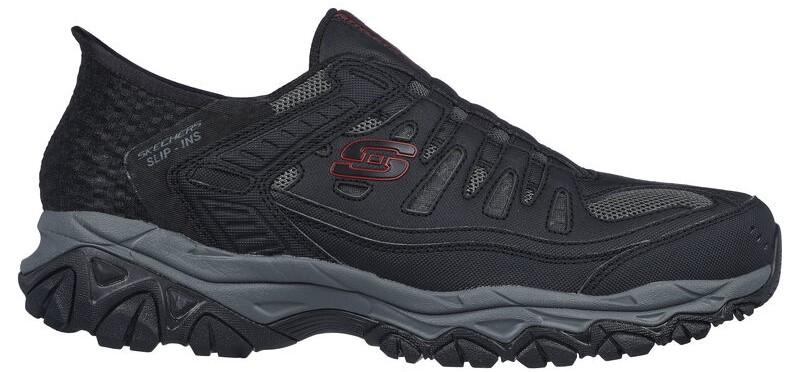 Key features of the After Burn model
Patented Skechers Arch Fit insole system with arch support certified by a podiatrist.
Podiatrist-designed form developed with 20 years of data and 120,000 scans of unweighted feet.
The removable insole helps mold to your foot to reduce bumps and increase weight dispersion.
Skechers Hands Free Slip-ins for easy fit.
The exclusive Heel Pillow keeps your foot safe in place.
Leather and mesh upper with padded tongue and collar.
Flexible traction sole with sculpted detail in the middle of the foot.
Heel height of 1 1/2 inches.
Skechers® and Arch Fit logo details.
What do you gain from walking with Skechers Arch Fit models?
When we choose a shoe, it is important to know that not only the design and style counts, but also what it brings to our feet. Because it is useless to acquire a pair of boots that you will want to take off instantly because they leave the sole of your foot sore taking away the ability to walk calmly. For such occasions, Skechers' Arch Fit technology is a very striking solution, because it adapts to any type of foot.
By walking an hour, a day with these models, you decrease your body mass index. A more optimal walk makes your metabolism accelerate.
It decreases the pressure on the legs, causing the muscle to remain relaxed at all times.
Decreases the incidence of footwear on the ankles, giving you the feeling that you have nothing on.
The soles don't slip, giving you the ability to walk on different surfaces without the risk of falling.
Their designs are very versatile, with laces or without laces, but all are suitable for total ergonomics on your foot.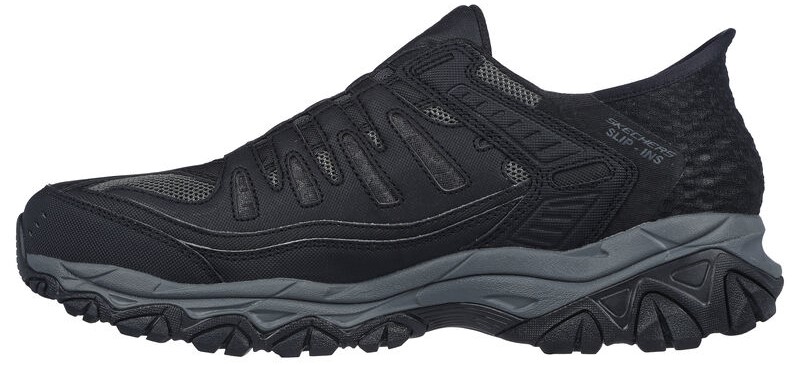 Skechers Arch Fit Slip-ins After Burn Price
If you thought nothing could be better with this Skechers model, the price of only $95 will make you fall in love with them immediately. In addition, you can also pay with 4 installments of $23.75 using the afterpay function, to have greater control over your finances.