Not everything is just design in Skechers, this company has found the key to making their designs in addition to striking, and highly comfortable no matter what design you choose. It reminds us of the best lines of Adidas or Urban Outfitters, which challenge everything we believed about elegant footwear that could actually be friendly to our feet.
Surely it is not the first time you see a model like the Sport Court 92, but even so, in Look At The Square (LATSQ) we assure you that it is an option that cannot be missing from your collection. Especially for its technology that makes it so innovative, and an option that we are sure will sweep sales in the United States.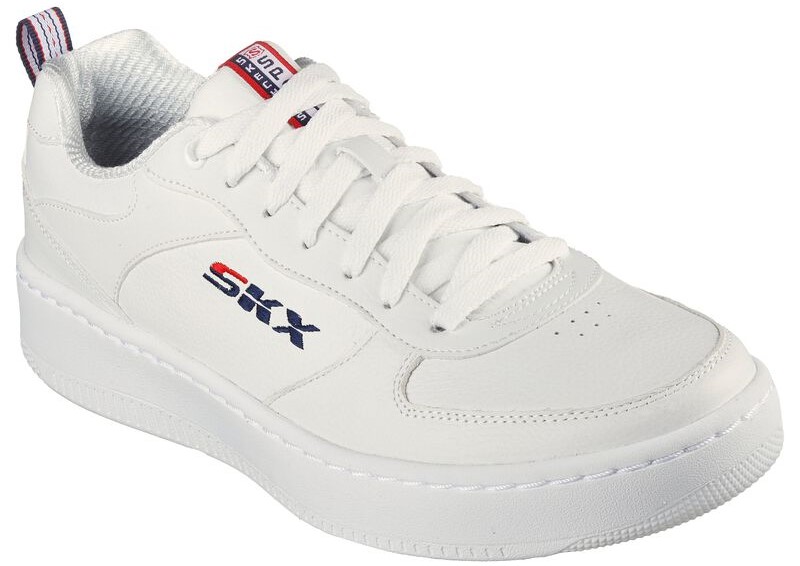 Skechers Sport Court 92
At first glance they may look like classic-style shoes, however, this Skechers model is a total wonder. From their minimalist design to the structure they possess, allowing them to be used in different situations. With Skechers Sport Court 92 boots, you can play sports with freedom of movement or leave home with loved ones.
Despite having a composition of sports shoes, the Sport Court 92 model from Skechers is very versatile. And best of all, its elegant white color allows you to combine them in the way you want. That is, you will never look bad wearing these shoes and you will be able to attract the eyes of many people. All this while you feel comfortable on your feet.
And as Skechers continues to be one of the best sports brands, also think about the needs of your feet. Because despite being a very closed boot model, it has a technology Air Cooled Memory Foam that allows your foot to breathe and prevents perspiration. With this, the risk of suffering from an athlete's foot or other unpleasant diseases decreases.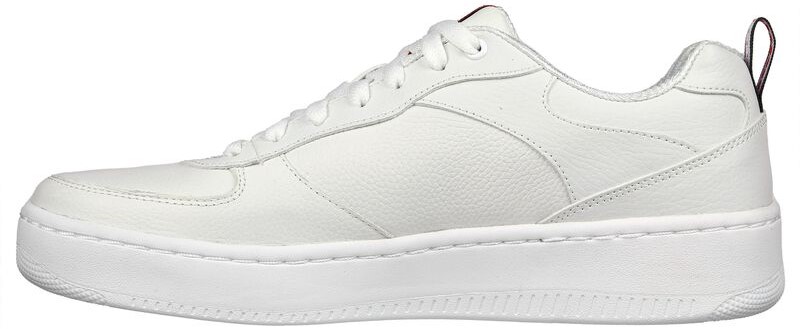 Best Sport Court 92 Features
Smooth clean leather upper.
Lace up classic casual court sneaker design.
Stitching accents.
Leather overlay detail on the toe, sides, and heel panel.
Perforation detail on front panel.
Contrast colored fabric heel overlay with top pull-on loop.
Classic style contrast colored logo label on tongue.
Lace up front.
Padded collar and tongue.
Soft fabric shoe lining.
Air-Cooled Memory Foam cushioned comfort insole.
Classic style midsole with vulcanized-texture finish.
Sculpted toe bumper on midsole.
1 1/4 inch heel height.
Flexible rubber traction outsole.
Useful tips to keep your Sport Court 92 for many years to come
White is an easy color to maintain if you know how to do it. Do not immerse them completely in water when you want to wash them. Use a wet microfiber handkerchief with water or some special non-corrosive liquid for fabrics.
Pass the cloth gently, avoiding scraping the fabric. If necessary, rinse the cloth and repeat until the stains are removed.
Skechers strives to maintain the quality of their boots, but we recommend not using them when you go to open fields where you will surely get dirty with mud or wet soil.
Do not forget them in the back of your closet, because contrary to what many think, footwear can be damaged only if you do not use them. At the time when you want to use them, they will look like new, but when walking you will notice that the fabric will begin to break. And it does not mean that they are of poor quality, but that the humidity and the conditions in which you could have had them stored deteriorated it.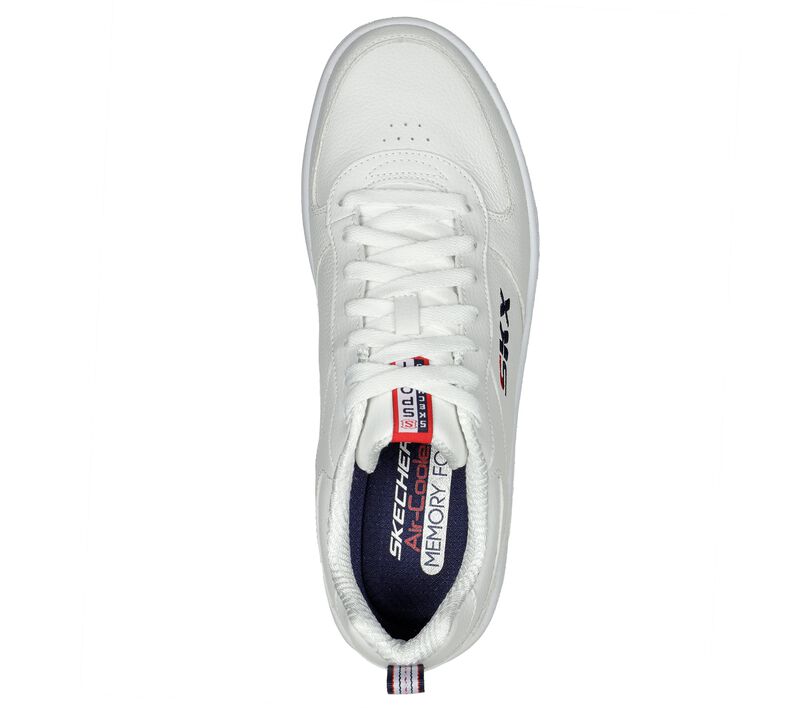 What most attracts the attention of Sport Court 92 is its price
This splendid model of sneakers from Skechers is available on the official website. There you can buy them for an affordable price of only $75.00 or $18.75 in 4 monthly installments if you have the services of Afterpay.