ALDI knows how to pamper all its clientele, and today at Look At The Square (LATSQ) we have found a product for pastry lovers. For you, who want to surprise your family with delicious desserts in the upcoming festivities in the United States. While at Zara and Target you find the best gifts, ALDI gives you a tool to prepare fabulous dishes to share.
In addition, we know that you like to experiment, so this appliance will be an excellent tool. In addition to having a refrigerator, an air fryer, or a machine to make ice cream, you can never miss an electric mixer. The desserts will be as if they had been prepared by a professional.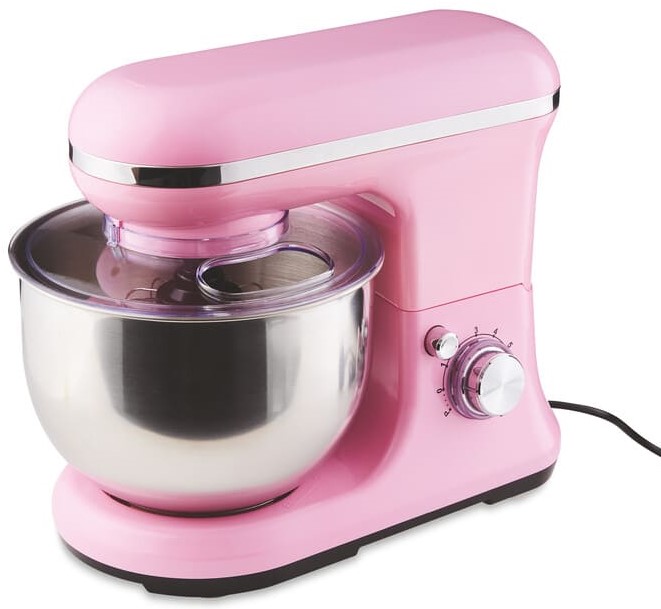 ALDI Ambiano Classic Stand Mixer
It is a high-capacity electric mixer, a compact size, and modern design, with housing available in silver or red color. This product is quite easy to use, through the instruction manual it brings. In the shortest possible time, you will be able to learn many cooking techniques to prepare unique and delicious dishes, without spending a lot of money.
With this machine, you will have the option to prepare dishes such as pasta and grinders, in just a matter of minutes. You can customize the performance in which you work, to adapt it to your particular preferences or the dish you are preparing. Without a doubt, it is a versatile accessory that cannot be missing in the kitchen of your home.
Ambiano Classic Stand Mixer is a pastry equipment that has many qualities that are worth mentioning. Especially if you plan to make the purchase and take the mixer to your home. Its main features are as follows.
High performance
The first thing to note about this kitchen device is that it has a 350-watt motor, complemented by 6 levels of speed plus pulse function. In this way, you can work as you prefer to beat the food you want. So, you can get the right texture for when you are working on a baking activity.
On the other hand, Kitchen Aid is a 10-speed equipment, but it has a much higher cost. Therefore, this ALDI product is more acceptable for those people on a limited budget. In particular, considering that the rest of the characteristics between both accessories are similar. Above all, for the level of performance, it handles.
Capacity
With Ambiano Classic Stand Mixer from ALDI, you can prepare all kinds of food quite easily. It is a product equipped with a stainless-steel bowl with a capacity for 5.28 rooms. Therefore, it has enough space to help you complete large-scale baking activities, without reducing its performance. And best of all, it has splash protection.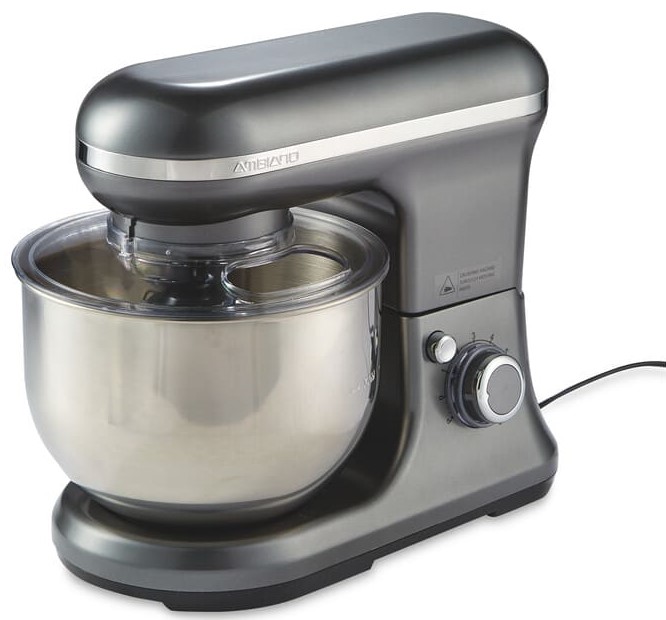 Care
It is also necessary to mention that the maintenance of this pastry product is quite simple. In particular, because its accessories are dishwasher safe. Then, you can have the equipment clean at all times and ready to beat in a matter of seconds. This ensures that its performance does not decrease over time.
ALDI Price
Unlike Kitchen Aid which has a high price of $549.00 on Amazon's website, this ALDI product is quite inexpensive. Within their online catalog, you have the option to buy the Ambiano Classic Stand Mixer for only $69.99.
ALDI has multiple payment methods on its official website, including cash and different types of debit and credit cards. However, they do not accept checks or coupons from manufacturers.