The United States is going through a cyclone that is leaving chaos in cities, flights cancelled and many citizens unable to leave their homes due to extreme cold and snow. President Joe Biden alerted everyone this week to take every precaution when going outdoors.
From Look At The Square (LATSQ) we think it's good to remember the launch of Adidas' all-terrain boots. These shoes will protect your feet from the harsh winter and help you avoid falls as it is prepared for any ground you put in front of it.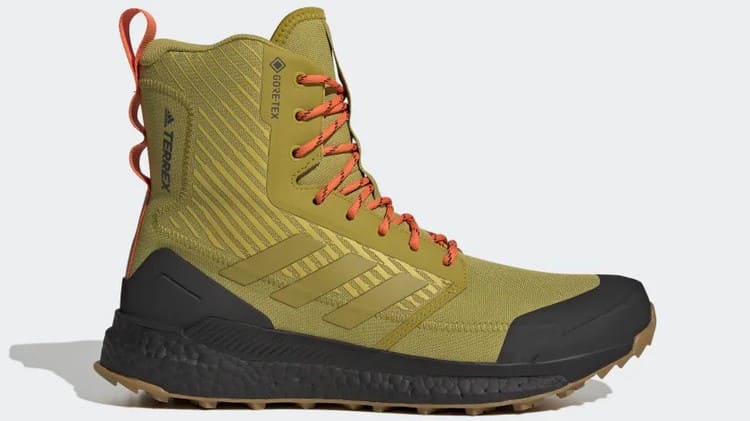 Adidas Terrex Free Hiker XPL GORE-TEX Boots
They are hiking boots with a waterproof and fashionable design, to go for a walk and explore new trails. Not only do they keep your feet safe and warm, but they are also pleasant-touch shoes. The Terrex Free Hiker XPL GORE-TEX Boots model adapts to any surface and thanks to the style it has, you can combine them easily.
Undoubtedly, it is unique footwear from Adidas, for all the qualities it possesses. The Terrex Free Hiker XPL GORE-TEX Boots model can be part of your closet for a long time, accompanying you on all kinds of adventures. By wearing these hiking boots, you can reduce the risk of injuries or accidents when going for a walk.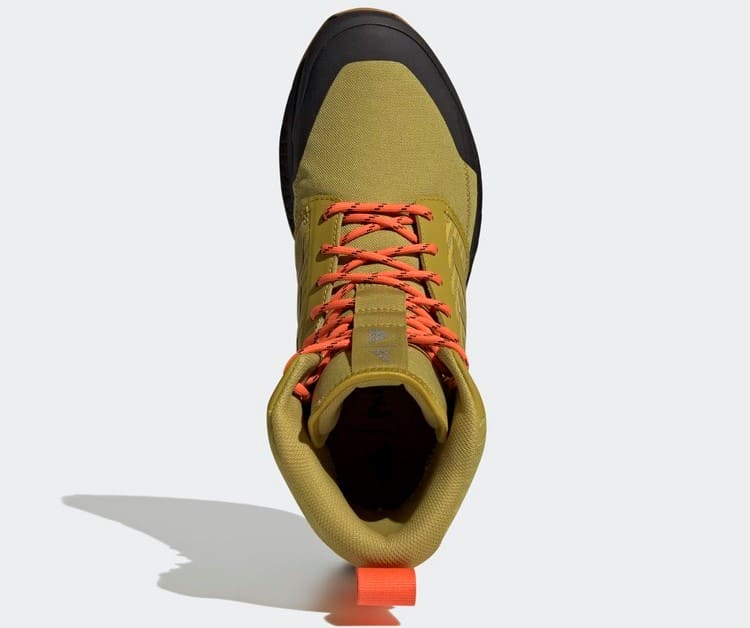 Essential design details
They have a normal cutting style, accompanied by a lace closure for a custom fit.
They use canvas with molded toe cap on top to achieve greater resistance.
The membrane is made of GORE-TEX. On the other hand, the stabilization frame is made of EVA material with an external heel clip.
They have a BOOST midsole that returns the energy when walking and allows you to improve your physical endurance.
The sole is made of Continental rubber to adapt to dry, wet or wet surfaces, without any problem.
They use Parley Ocean plastic and recycled polyester in equal percentages for the yarn on top.
The fall of the midsole is 14 mm, that of the heel is 36 mm and the forefoot 22 mm.
Main qualities
In general, thisAdidas model is one of the best options for nature lovers. Especially, for all the details mentioned above. However, it should also be noted that this is a shoe that offers you many advantages. Among its main qualities, the following should be highlighted.
Its structure is ideal for climbing mountains and walking on unstable surfaces in nature.
They protect the feet from moisture in the environment while keeping them cool and perspired.
You can put them on and take them off in a matter of seconds, for when you leave home in trouble.
They have a durable and far-reaching composition. So, you will have no problem with the trips and trails you decide to take.
They do not bother the feet when running on wet surfaces. The energy return will allow you to stay active when you have to travel long distances.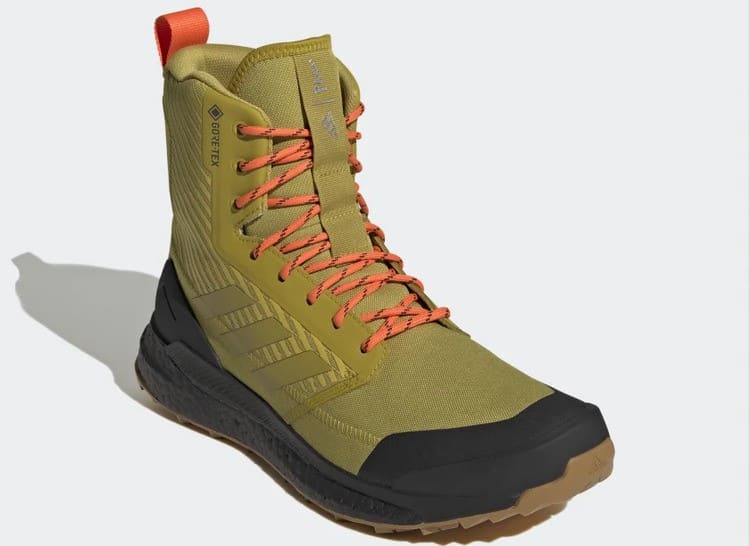 Price of the Terrex Free Hiker in Adidas
Today, the Adidas Terrex Free Hiker XPL GORE-TEX Boots are available at a discount. Previously, this shoe used to cost $275, but now you have the option to buy them for a reduced price of only $141. You can buy them with PayPal or pay in installments with the services of Affirm, Afterpay or Klarna.