Crocs presented a proposal for slipper-style sandals, which are ideal for the little ones in the house. These are the first of their kind, as the brand had never been willing to create a similar model, and now these Crocs slippers are available for national distribution in the United States.
If you want to know all the details of this fantastic product to be comfortably at home, which focuses and thinks especially on your little ones, then stay inside this article that we Look At The Square (LATSQ) has prepared for you.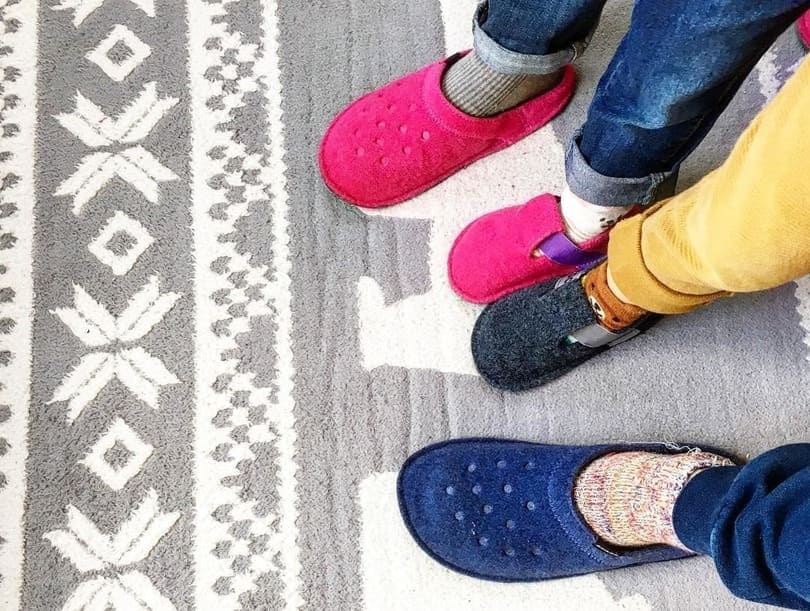 Crocs Classic Slippers for Kids
This footwear is an exciting option to keep your children's feet off the ground. They have a slipper design and can provide your little ones with the comfort they deserve at home. Crocs classic slippers for kids can be easily put on even without the help of an adult.
On the other hand, this footwear provides enough comfort in places such as schools, the supermarket, and the park, among other locations outside the house.
Features of Crocs slippers
These fantastic slippers launched by the Crocs brand for kids have the following features:
Currently, this model of slippers is only available for over five years old between sizes: C11, C12, C13, and J1.

This model of slippers is the only one known by the brand, and it is ideal for giving as a gift this Christmas, mainly because of its 30% discount on its total amount.

It has two colors on offer, one is Orchid and the other is Slate Grey.

It has a protuberance inside the sole, which ensures greater control in each step.

Its material is based on wool felt and a warm fluffy lining.

Its structure includes the Proud Crocs logo on the upper part of the slipper.

They cost 

$18.00

 net, excluding shipping and handling, as the store sets this price.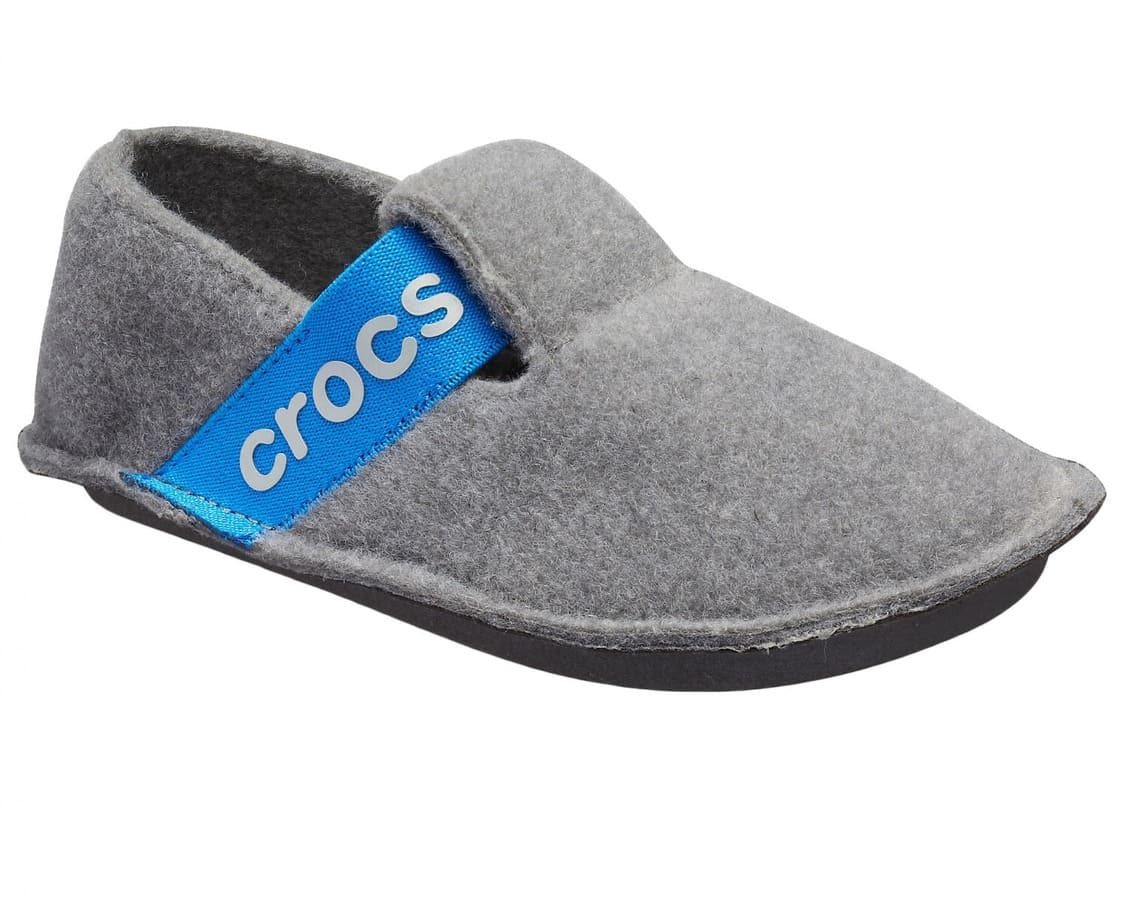 Benefits of acquiring the classic Crocs slippers
This footwear has multiple benefits if you want to buy them for the little ones in the house. In that sense, we create a complete list that you can consider, and it is as follows:
The classic crocs in slipper style allow you not to feel discomfort even after a long walk or being up for a long time.

They have a classic design that can easily be combined with any casual outfit.

With them, your little ones can go out, walk and go to meetings with their friends without making the mistake of not having the appropriate footwear for the occasion.

They are removable; therefore, your little ones can quickly put them on without your help or intervention.

They come in colors for both boys and girls, meaning if you have both boys and girls in your home, you can request the same footwear without any problems so that both are combined wherever they go.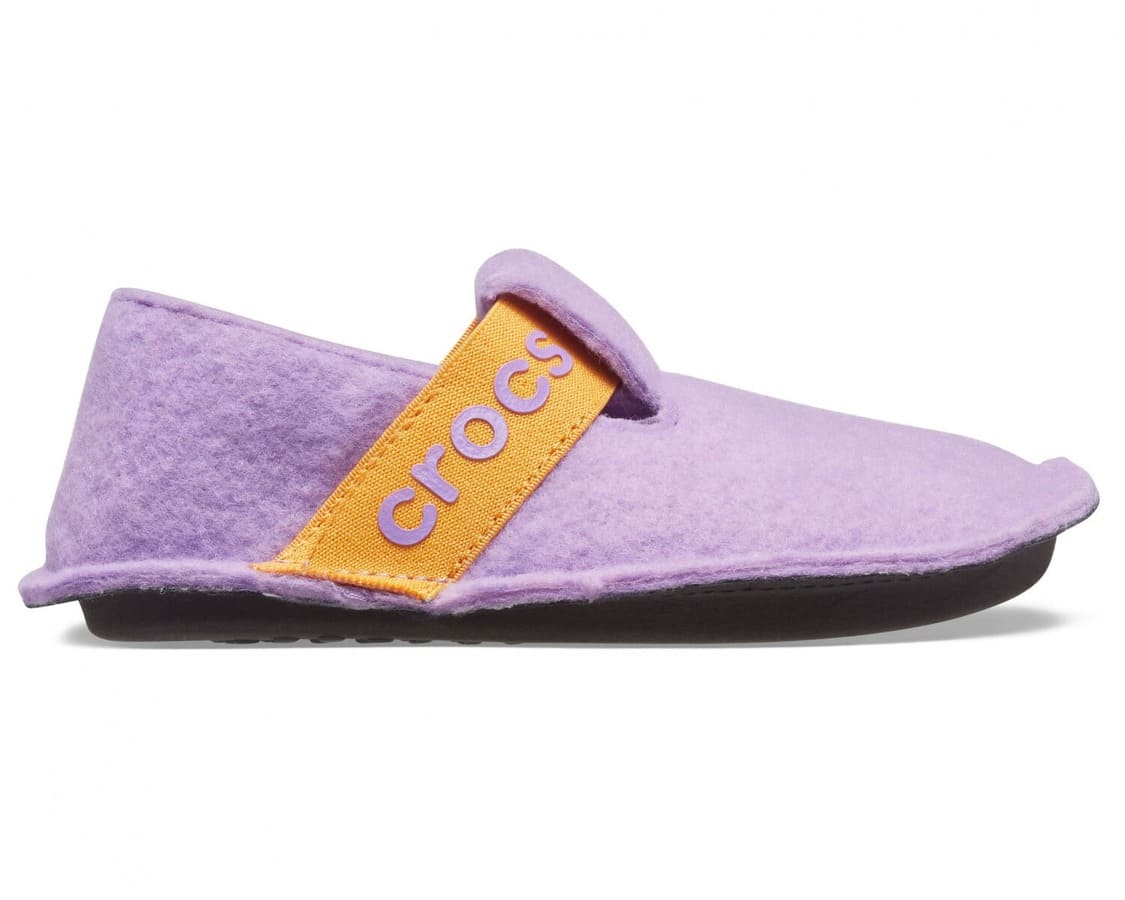 Terms and conditions of shipping within Crocs
The store has various facilities for its customers; in that sense, they allow you to purchase Crocs slippers with a four-installment payment only if you are an afterpay customer.
They also let their customers place orders over $50 so that they can opt for free shipping.
This product and the rest presented in the store have a 90-day warranty system, a period in which you can quickly return your Crocs slippers style slippers without significant inconveniences.