Because being a kid on Halloween is a difficult task, getting up early to go trick-or-treating, running with your friends to see who gets there first. Put on the costume and go out into the street with the hope that everyone will be impressed with it. For this reason, today at Look At The Square (LATSQ) we help the little ones to prepare for this season of terror.
All these tasks can be exhausting and you need as much comfort as possible so that at the end of the day your feet are rested. That is why Crocs markets its new line of Crocs throughout the United States focused on maximum comfort for the feet, in addition to its already well-known designs that everyone likes.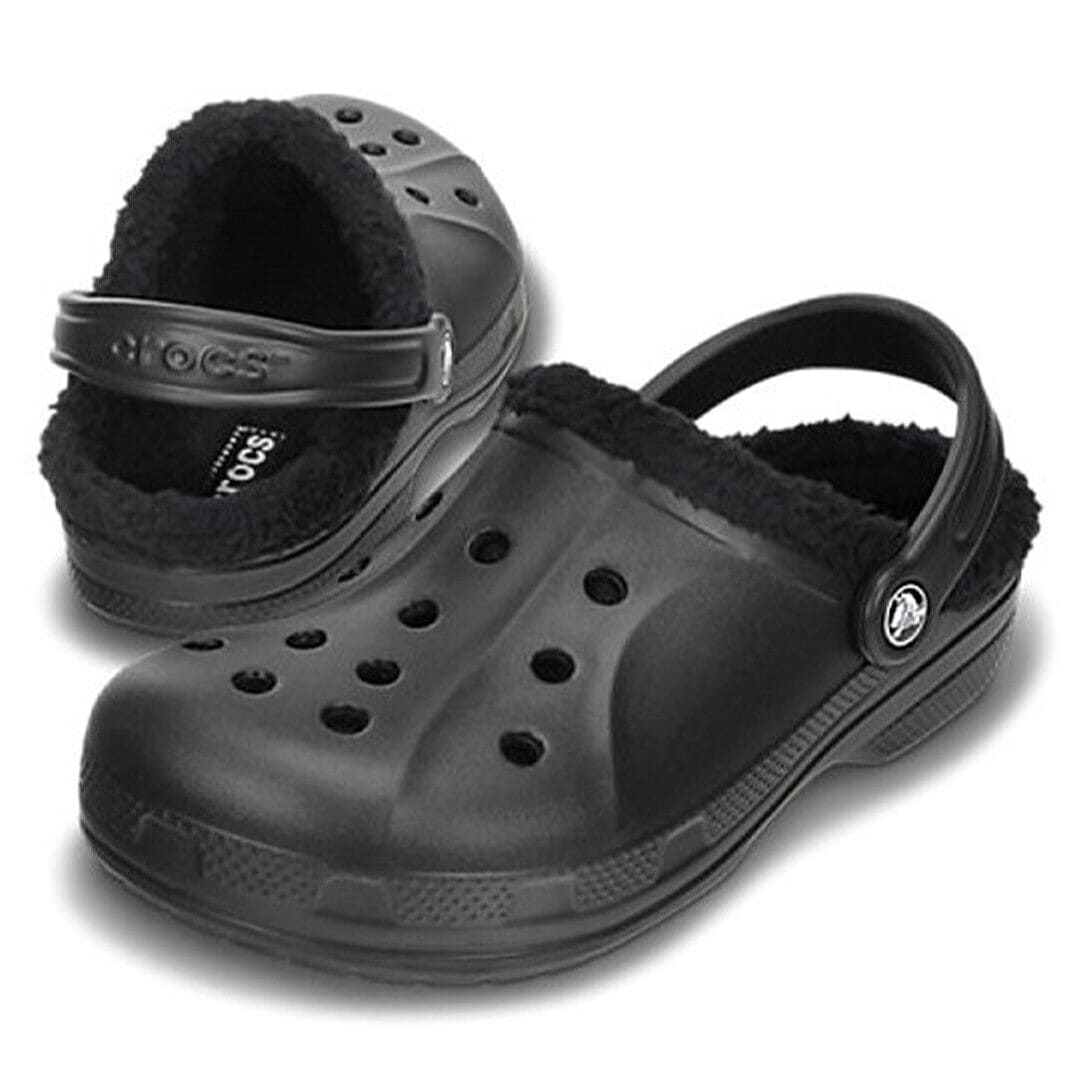 Classic Crocs for children with lining
The Classic Crocs are excellent quality shoes designed in a light, durable and easy-to-clean material, in addition to their classic and comfortable style, which will give the little ones greater comfort while they carry out their activities.
The version also includes an internal lining in a soft and warm fabric material that children love. They can be used as slippers in the place or also in outdoor areas for daily use. Besides, the patented foam of the Crocs brand provides the greatest possible comfort. Also, its easy tie strap allows the shoes to be perfectly adjusted to the foot without the risk of falling.
Characteristic:
Classic Crocs styling.
Inner quilted lining.
Lightweight proprietary foam.
Secure fit that adapts to the foot.
Can be personalized with charms.
Indoor and outdoor use.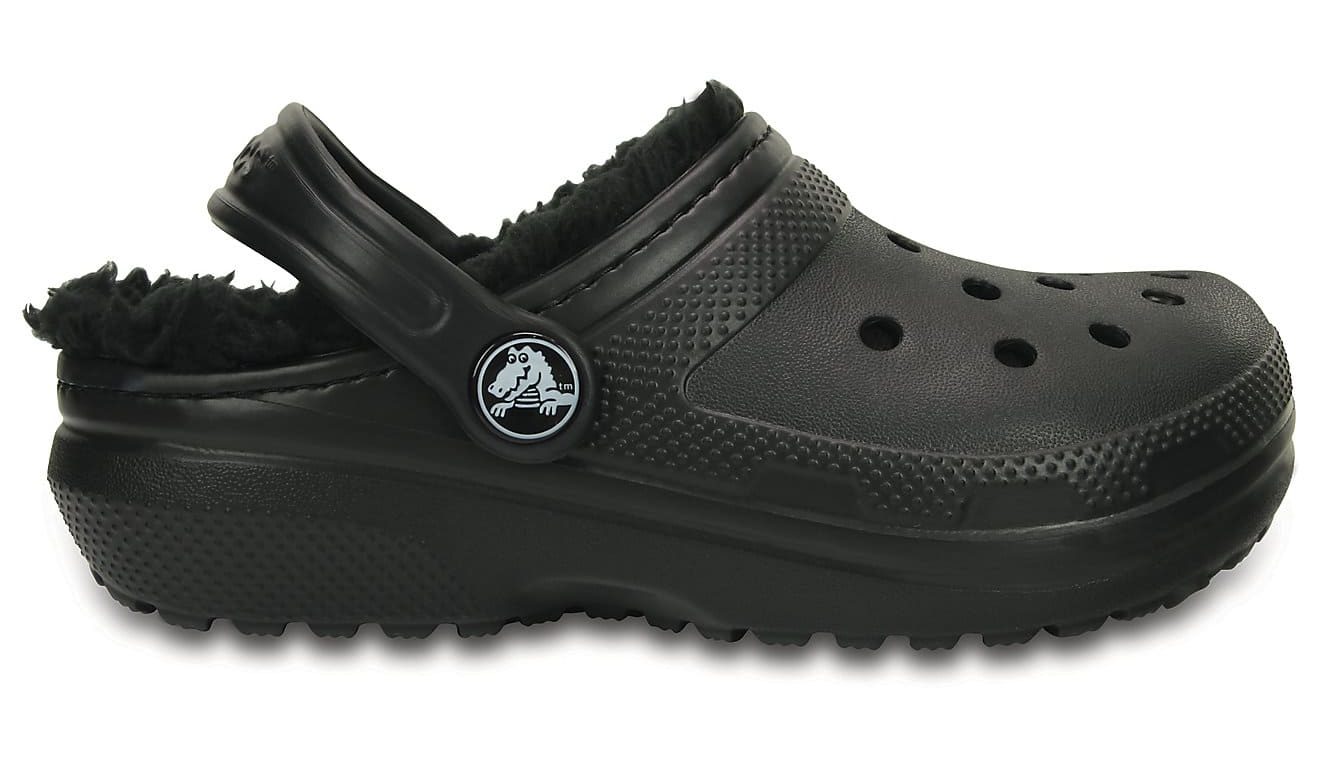 The wide variety of colors to choose from includes shades such as black, gray, white, blue, aquamarine, violet and pink, so each boy or girl can choose their favorite color according to their tastes, they are also available in more than 7 different sizes.
You can get these classic clogs for a price of $49.99 and shipping is completely free.
Crocs 5-piece accessory pack
Having some Crocs shoes is great, but also personalizing them according to our own style is even greater, because Crocs shoes include holes to place decorative charms of different themes.
A fun example is this pack of 5 witch charms. Ideal for use on any occasion but especially at Halloween. These Jibbitz can make your Crocs clogs the ideal accessory for any costume.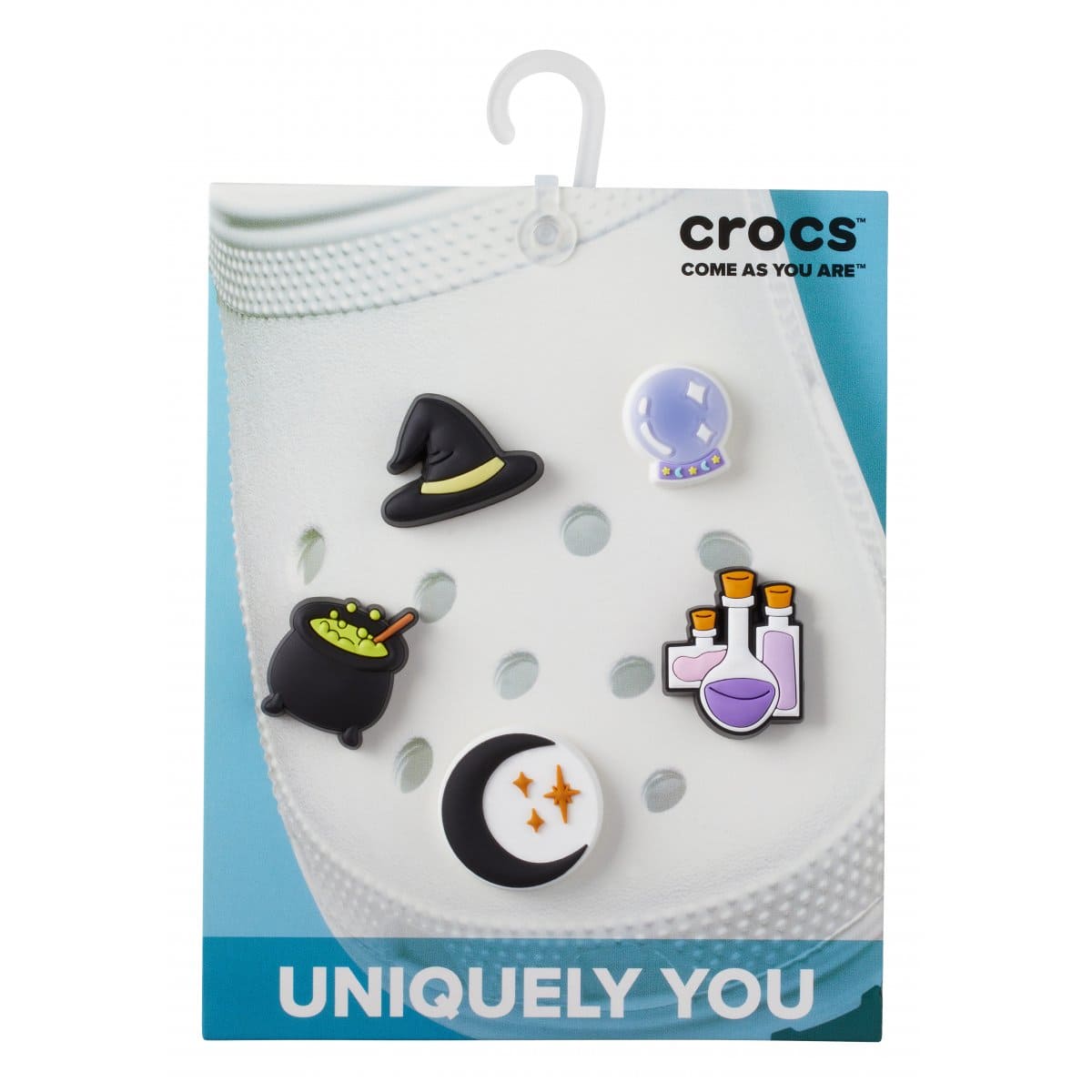 They are developed with high-quality materials and colors that do not fade. Designed by the Jibbitz brand, they have the correct dimensions and the exact connection pin to place them.
Characteristic:
High-quality materials.
5 units per pack.
Full support for Crocs clogs.
Halloween witch theme.
Use these Jibbitz as the ideal complement to your clogs. Let your personality come out with your unique and terrifying style, and complete your Halloween costume with some fun shoes.
The purchase price of this pack with 5 Witch Jibbitz is $19.99.