If you are looking for a suitable space to work or study, IKEA has everything you need. To choose between these 3 desktop designs that we loved in Look At The Square (LATSQ) you only need to see them. And we refer specifically to its versatility, ergonomic and minimalist design and ease of fitting into any space with other office accessories such as chairs, lamps and laptops.
And the best thing is that these designs have everything to be sold out in various parts of the United States, because they give you an adequate and comfortable space for your obligations, tasks or hobbies. Also, when it comes to real estate, you don't need to turn to Amazon or Sam's Club because the Swedish store has it all.
IKEA Alex Drawer Unit on Casters
It is a storage desk that comes with integrated wheels, to facilitate your mobility inside and outside the home. The IKEA Alex Drawer unit on casters model  is available in multiple colors, in warm and cold tones to  adapt to the environment of your office. In addition, it is compact in size, with the following measures.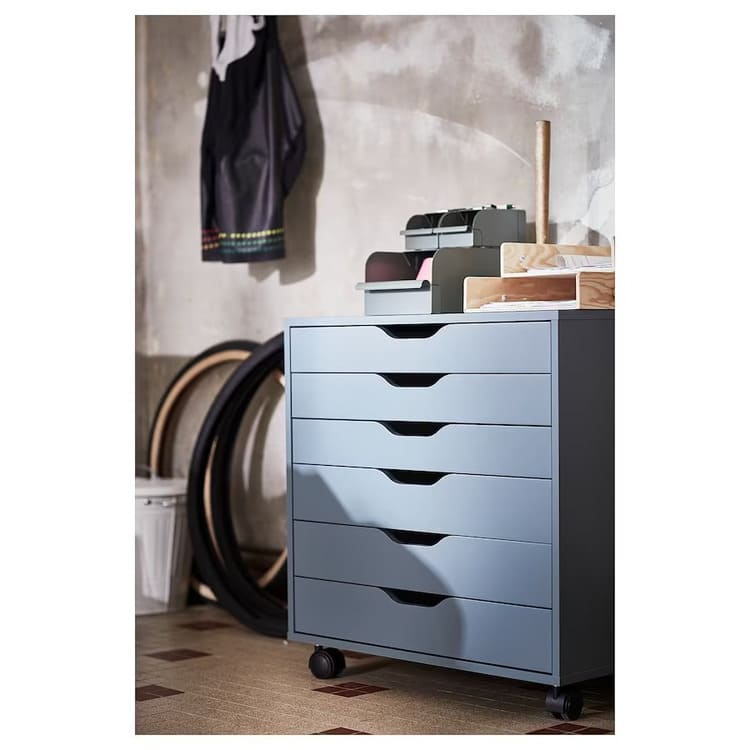 Measurement
Width: 26 3/8 inches
Height: 26 inches
Depth: 18 7/8 inches
This IKEA product will help you keep all your personal items and documents organized, the way you prefer. Alex Drawer unit on casters blends well with other styles and fits as accessory in an office. Its composition is paper sheet, acrylic paint, particle board with plastic sheets and edges.
One of the best qualities of this IKEA product is the design of the drawer stops, which are not extracted too much. On the other hand, this chest of drawers does not require much maintenance to remain in good condition. You just have to clean it with a damp cloth and tighten its screws every so often. You can purchase this product for $149.00.
Lagkapten Alex Desk
Among the models of chest of drawers that IKEA has available in its catalog, Lagkapten Alex Desk is one of the most useful and versatile. Not only does it work as a storage accessory, but you'll also be able to use it as a desktop for working in the office. Like the previous product, you can buy it in the color that best suits your workspace.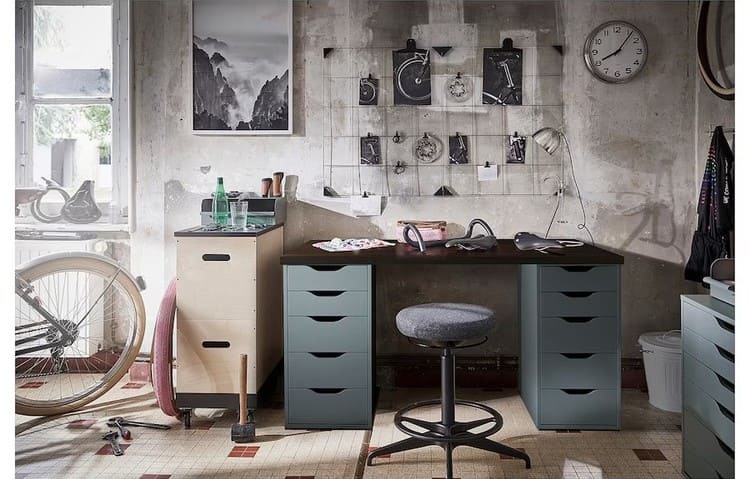 Without a doubt, Lagkapten Alex Desk is a high-quality product that offers you many advantages. In particular, to work in an efficient and orderly way, with your documents and files always at hand. This product has the following measures.
Measurement
Depth: 23 5/8 inches
Height: 28 3/4 inches
Width: 55 1/8 inches
Because of the resistant materials it uses, this IKEA desk will be part of your office for many years to come. It does not leave scratches on the surface and its basic care is quite simple. The current price of this product is $289.99.
IKEA Alex Desk
If you are looking for a more compact and minimalist product to complement your office, the Alex Desk model from IKEA can be very useful. Not only because it works as a desk, but also because it has storage drawers for your documents. It is lightweight and can fit well within any space. It has the following dimensions.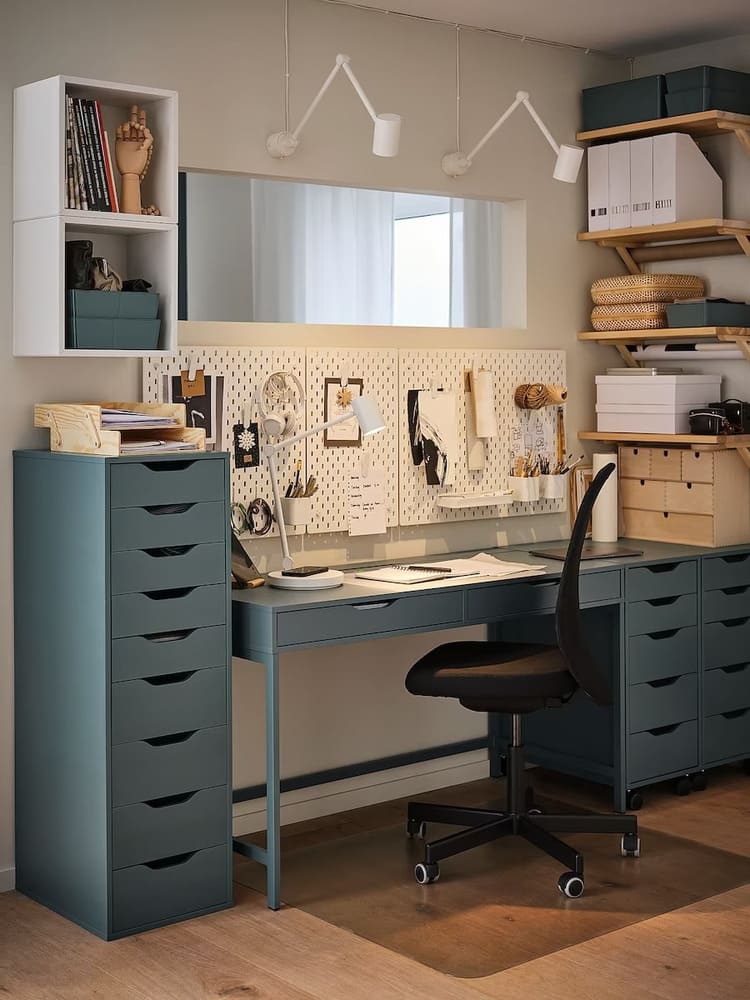 Measurement
Width: 39 3/8 inches
Depth: 18 7/8 inches
Height: 29 7/8 inches
The Alex Desk model also stands out for its design for cable management, which helps you organize your electronic devices in the office. This way they will not bother you, but you will always have them at your fingertips. This product can be purchased for an affordable price of $179.00.