Classic never goes out of style, and the new Adidas hoodie is making it big in United States, and we at Look At The Square (LATSQ) want you to be a part of this movement. It is a sports outfit with which you can run, practice crossfit, do yoga… Best of all is the quality of the fabric and the price, since it does not exceed $100.00.
On the other hand, you can put together a sporty look with some of the Nike or Skechers shoes that you find on Amazon. You will no longer have to worry about sportswear wearing out, train calmly and focused on your exercises. In addition, it is available in several sizes and colors, and of course, made with resistant, comfortable and soft fabric.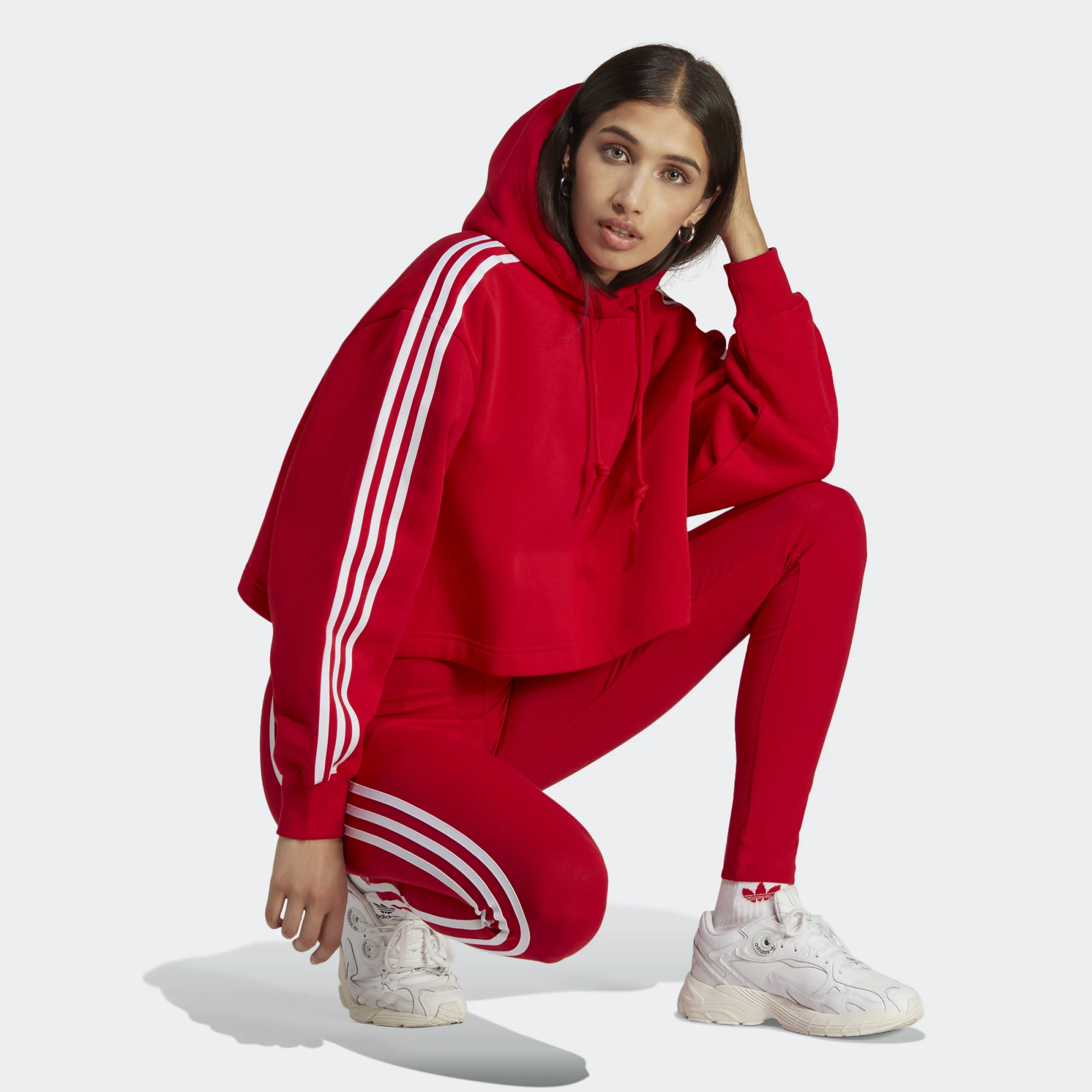 Adicolor classics crop hoodie from Adidas
The Adicolor classic crop hoodie from Adidas is a practical sweatshirt that you can wear for sports or to run your errands. It's made of soft fabric, and, it won't stick to your body, because it's loose.
Then, you can wear it with pants, a skirt, or a legging. In addition, the cut of the piece is short, making the garment look more modern and casual. For its part, the sleeves are long and have the three characteristic white stripes of the brand, while the clover is on the chest.
Details of the crop hoodie
The hood can be adjusted since it has a drawstring
It is made of 70% fleece, the remaining 30% cotton, and a small percentage of recycled polyester.
The sleeve cuffs are ribbed
Available in various colors, the most popular being scarlet red, black, and white
Available sizes are from S to XL. In the same way, you have a size guide so that you can choose correctly and do not have to make returns
You can combine it with the jumpsuit from the set
It is a garment for women. However, there is a similar copy for gentlemen
Product with good reviews, specifically, 5/5 stars
It is a noble product with the environment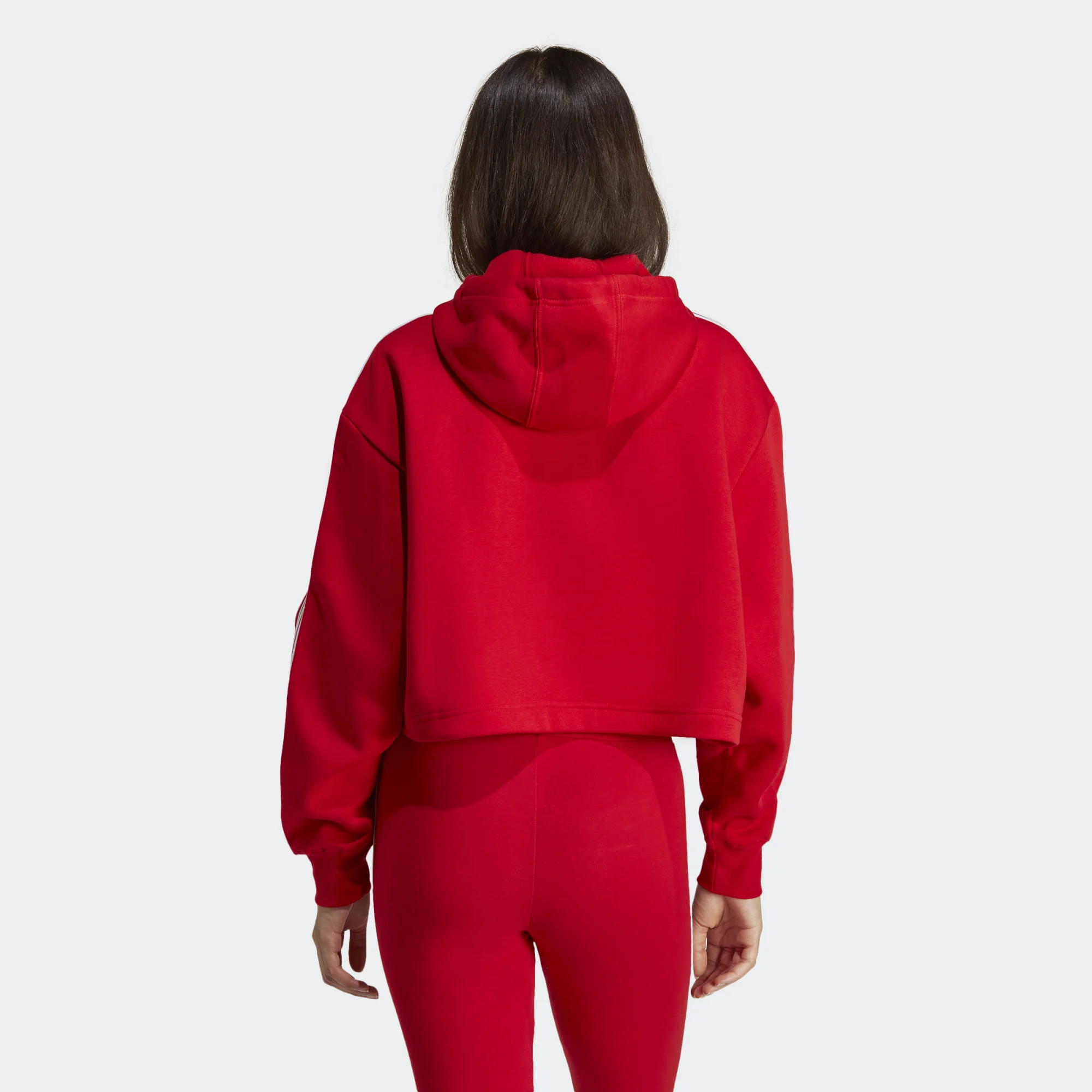 How to wash the Adidas set
As it is a unique piece, Adidas recommends a series of care that you must take with the garment. This way, it will last longer. Now, the care tips are as follows.
You can wash it in the washing machine, but do not use products that can spoil the garment, such as fabric softeners or bleaches.
To wash the sweatshirt, use a detergent whose formula is mild
Do not use the dryer to dry the garment, nor expose it to other sources of artificial heat such as a hair dryer or clothes iron.
Do not dry clean
When you wash it in the washing machine, do it cold
If you need to iron the garment to remove some wrinkles, what you should do is touch up carefully using the iron.
To dry the garment, you can leave it outdoors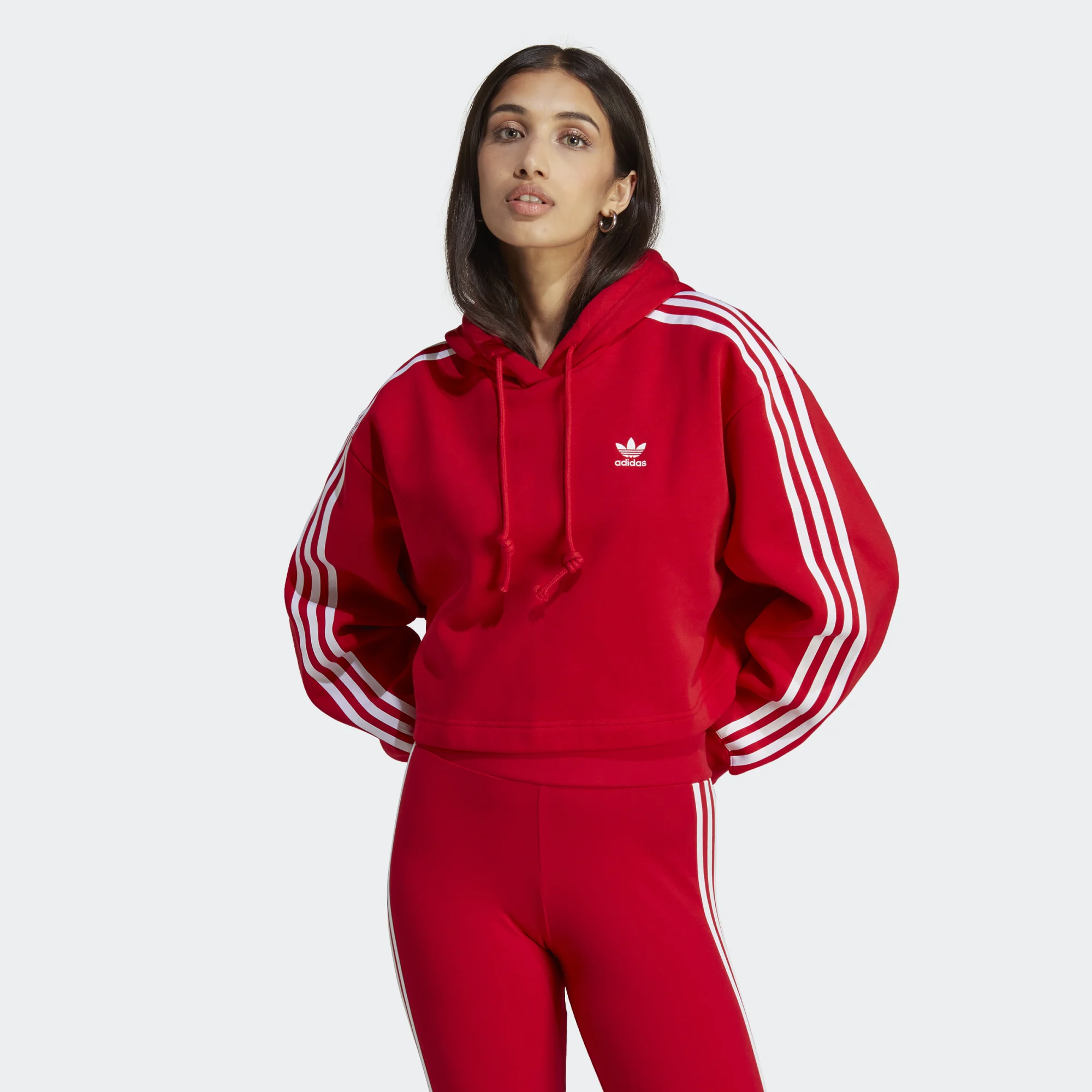 Price of Adidas Adicolor classics crop hoodie
The price of the sweatshirt is $65.00, and you can pay it through PayPal. However, if you do not have this payment gateway, you have other alternatives such as Affirm, Afterpay and Klarna.
One thing you should know is that, through the previous gateways, you can cancel in installments and without interest. Additionally, if you join the adiClub you can opt for shipping and returns at no cost.