If you're willing to spend your savings on Christmas gifts, then don't think twice about treating yourself to a couple of Zara coats that you'll need this winter. And much more, when the fashion experts at Look At The Square (LATSQ) have realized that they are comfortable, soft, warm, and super elegant. Don't underestimate how low the temperature can be.
And while winters in the United States are unpredictable, it's always good to have something to protect yourself with. But, not only do you get to be warm with these coats, but they compete in price with those of Urban Outfitters, and Oh my! Their designs will leave you with your mouth open. It is an opportunity to renew your outfit and say goodbye to your old coats that no longer serve to keep you warm.
Zara Faux Fur Jacket
The first option that we bring you in the Zara catalog for women, is the Faux Fur Jacket model. It has a round neck and long sleeves, pockets in the front, and front hook closure for when you want to repel all the cold of the environment. Its design is white and has availability in sizes from XS to XXL to choose from.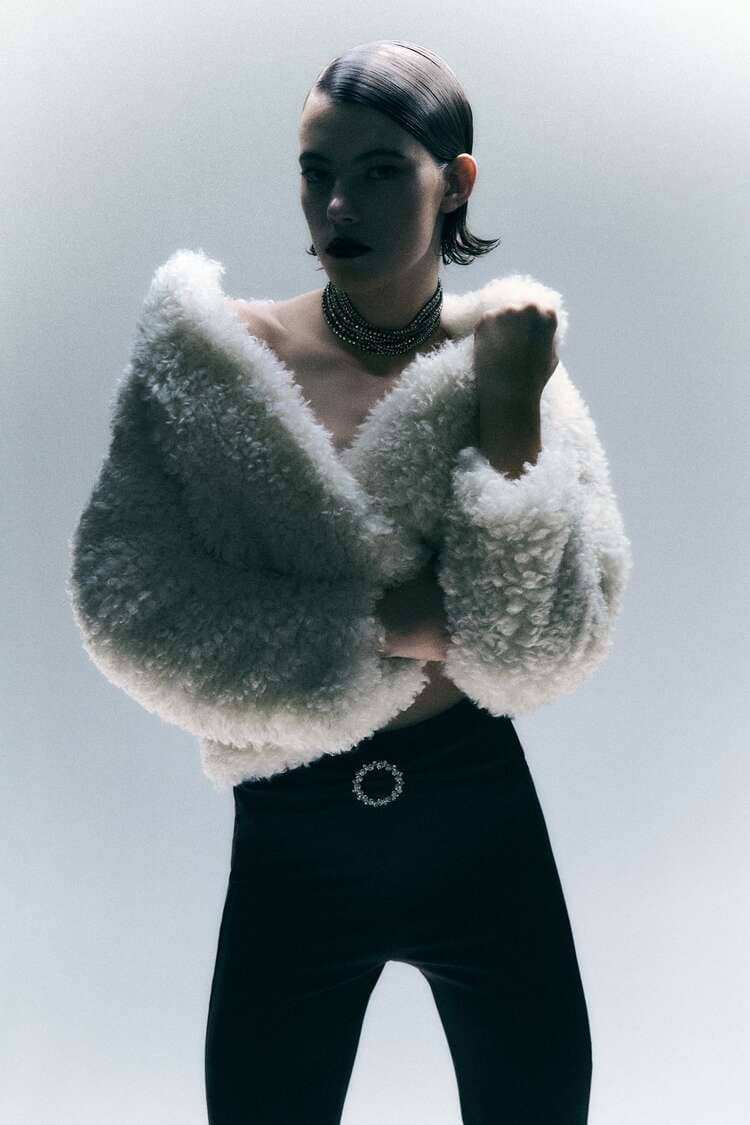 Without a doubt, it is an excellent coat to wear fashionably during the winter months and other cold seasons. It serves for casual and formal outings, thanks to its white tone that combines easily with all kinds of garments. And best of all, the Faux Fur Jacket model from Zara is quite comfortable to use, because of the internal and external texture it has.
Both in the outer shell and the coating of the coat, the composite material it uses is polyester. Its production complies with the Green to Wear 2.0 standard to reduce damage to the environment, through Inditex's The List program. Besides, it's a winter garment that can be kept in good condition with a clothes brush or cloth.
In short, this jacket from Zara's winter collection has a composition to be part of your closet for many years. In particular, because the care it requires is quite simple and nothing special. On the other hand, it is also necessary to mention that it is an economical product since you can buy it for a price of only $69.90.
Zara Faux Fur Collar Wool Blend Coat
On the other hand, within the Zara catalog for this winter season, you also have the Faux Fur Collar Wool Blend Coat model. It is a black coat with a lapel collar and long sleeves, complemented by a removable synthetic hair applique. It has front button closure, belt, and pockets on the front.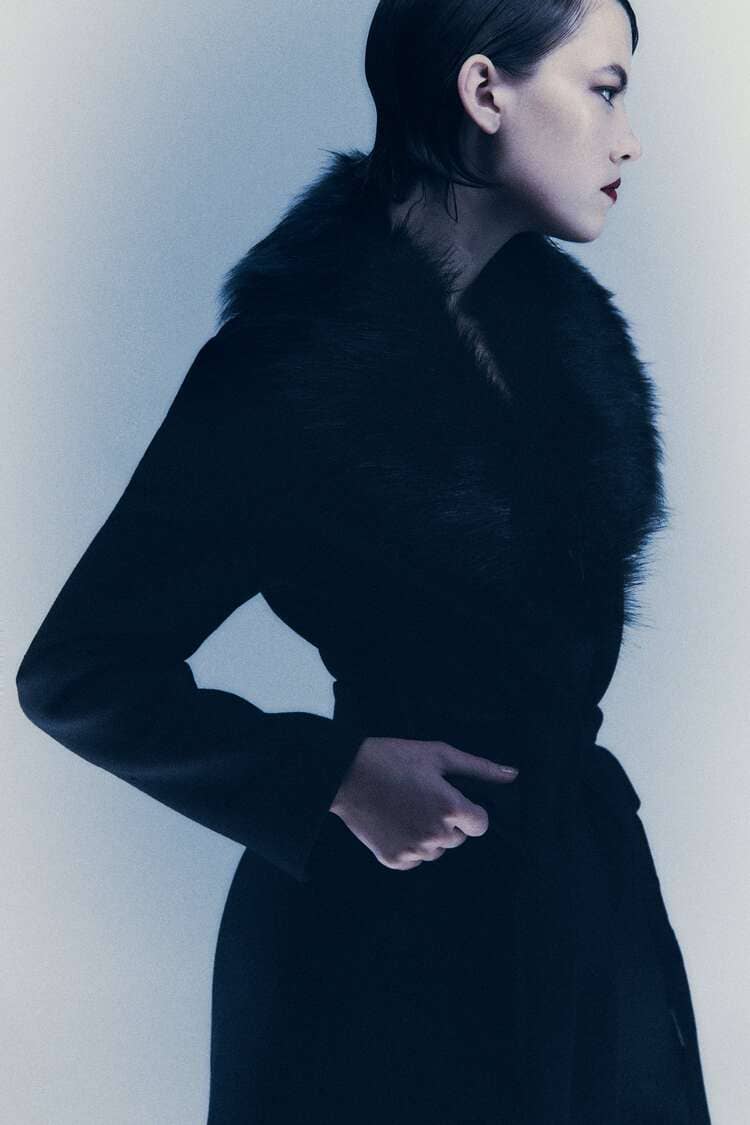 A small detail that complements the design of the Faux Fur Collar Wool Blend Coat model is the rear opening. This gives it a casual appearance to suit all kinds of occasions. On the other hand, it has an elaboration of polyamide, polyester, wool, modacrylic, acrylic, acetate, and other fibers. This makes up the main fabric, beautification, and coating.
Like the piece mentioned above, this Zara garment for the winter has an ecological elaboration. It complies with all the necessary standards both in manufacturing and distribution. Also, it only requires dry cleaning to remain in good condition for long periods, without the need for machine washing.
Because it is a larger jacket with a more complex elaboration than the previous garment, its cost is higher. Within the official website of Zara, you have the option to buy it for $169.00. For the price it has, it is a piece that qualifies for free standard shipping.