Are you bored with your current outfit? Zara has the answer for you with different options and practically unlimited combinations. The end of the year is approaching and it never hurts to find something that makes us look attractive and empowered,
At Look At The Square (LATSQ) we have the new items that Zara has launched to dress you for the United States holidays coming up in a few weeks. The ideal pants to be comfortable and fashionable while you say a happy new year and enjoy the spectacle of Times Square.
Zara TRF Cargo Split Jean
Let's start with a pair of jeans which will combine with almost any garment and get to be the center of attention with this first option offered by Zara.
They are high-waisted pants with side patch pockets. Also, have a pocket on the leg and other fake ones with a flap on the back. They have a zipper front closure with a metal button and side slits at the hem. TRF Cargo Split Jean is labeled Join Life, which is made with 60% transitional cotton. It is also part of Zara's items produced with technologies and raw materials that have a reduced impact on the environment.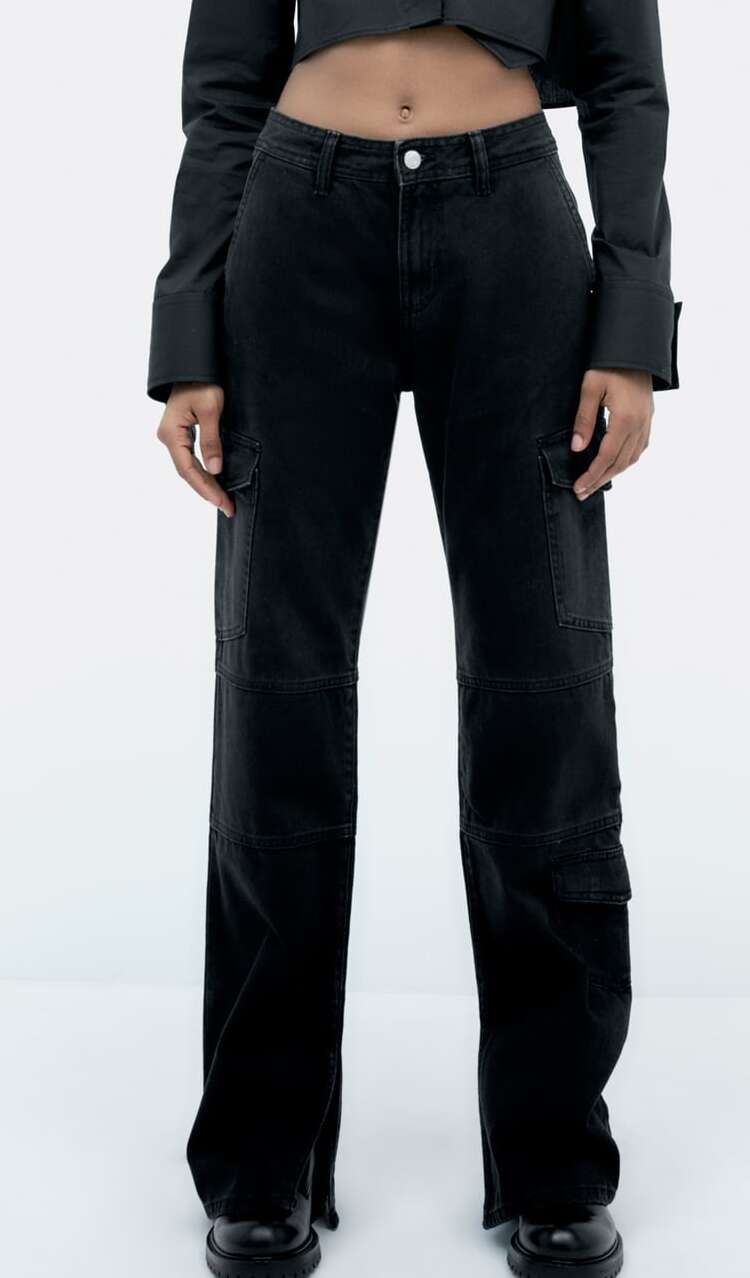 Features of this product
Available from sizes 25 to 32.
You can choose from 3 colors, black, gray and blue.
The pants cost $60 Made of 50% eco-friendly cotton fiber.
Zara Pocket Cargo Pants
Be fashionable living Pocket Cargo Pants, where color, texture, and design will make you look beautiful and ready for the occasion, a garment for casual use and combinable with different light tones.
The Pocket Cargo Pants are pants with a mid-rise elastic waistband, front pockets, and patch pockets with a flap on the leg. The hem features an adjustable elastic drawstring with hook-and-loop closure. It is a pant created with a less polluting manufacturing process to reduce as much as possible the environmental impact.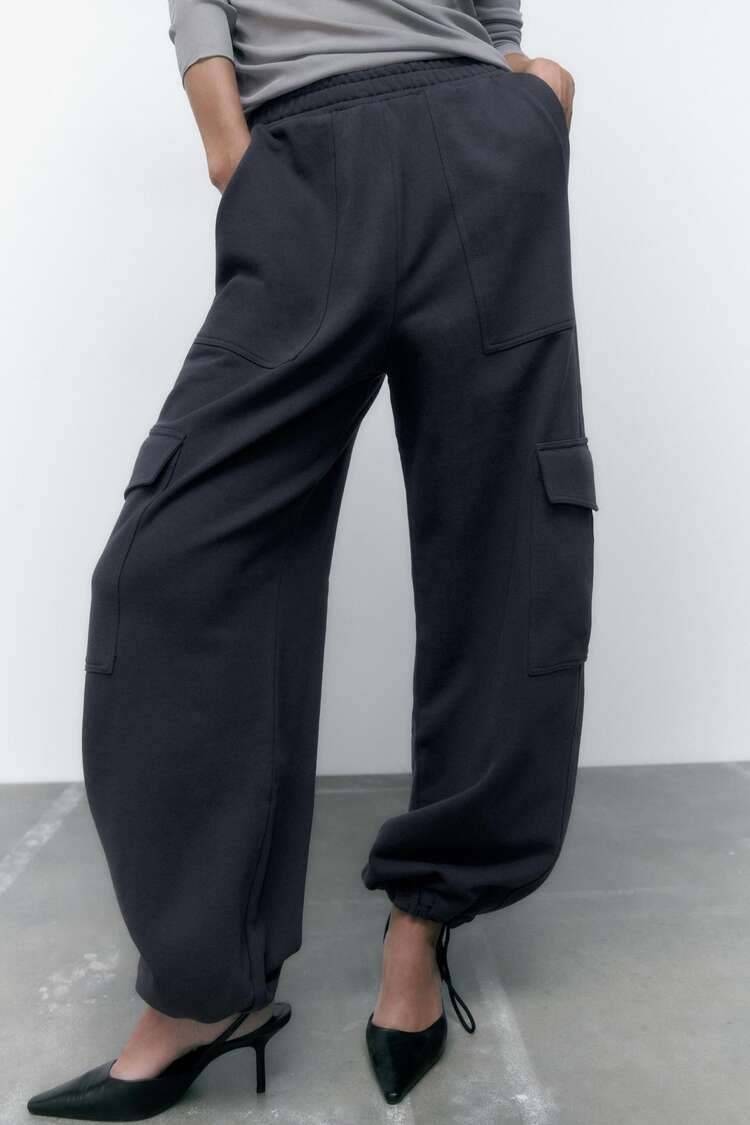 The characteristics of these pants are as follows
Available sizes: S, M, L, XL.
It cost $50
Only Available in a dark gray color
Zara Cotton Cargo Pants
A premium designer quality Cotton Cargo Pants tailored to look stylish while still comfortable. One of Zara's many mid-rise cargo pants is made from a cotton blend fabric. It features side flap buns, a leg crease, and an adjustable drawstring with hook-and-loop closure, zipper front closure, and snap button.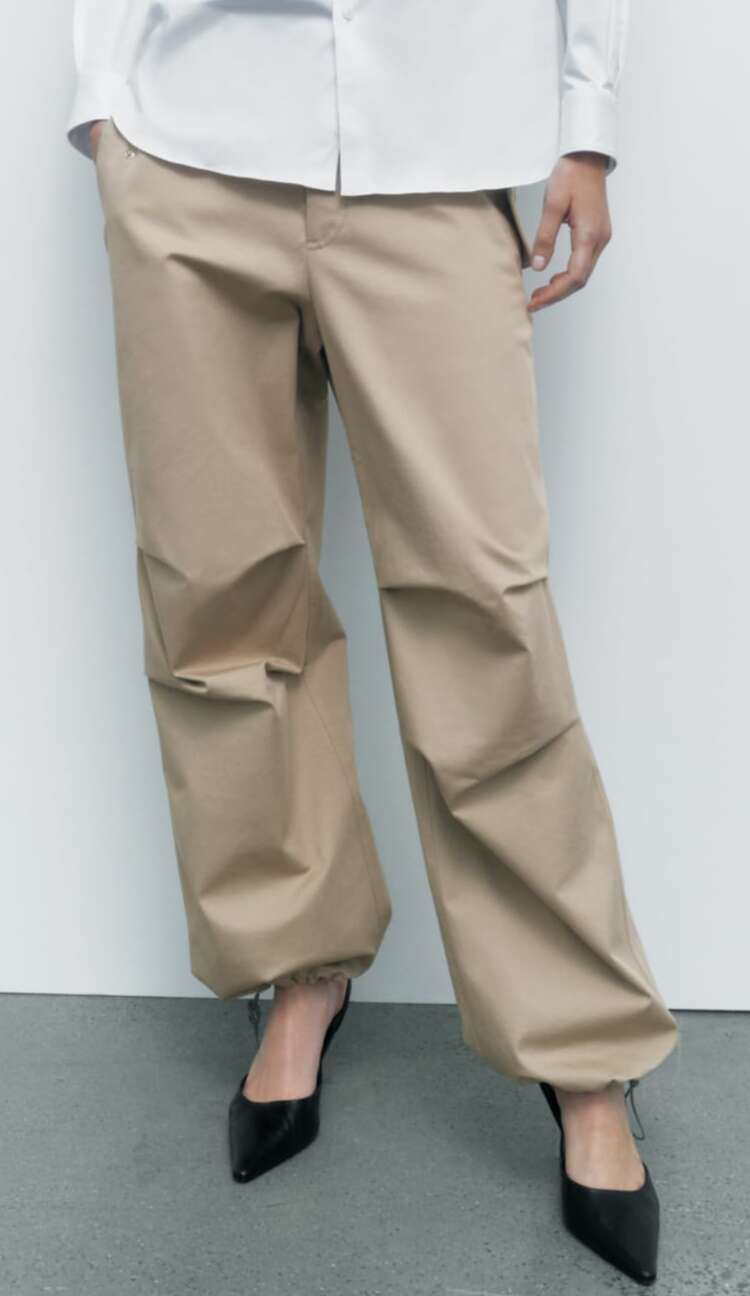 Product Features
Available in light brown color
They cost $70
Available sizes are: M, L XL, XXL
Zara TRF Straight Cargo Pants
The last presentation of this item is the TRF Straight Cargo Pants with side patch pockets. They also have leg pockets and faux flap pockets on the back, but they also have a zipper closure on the front and a metal button.
Its manufacturing process integrates organically grown cotton so that the process of creating the pants is the least harmful as possible. Thanks to this, it is achieved to be more respectful of water and biodiversity.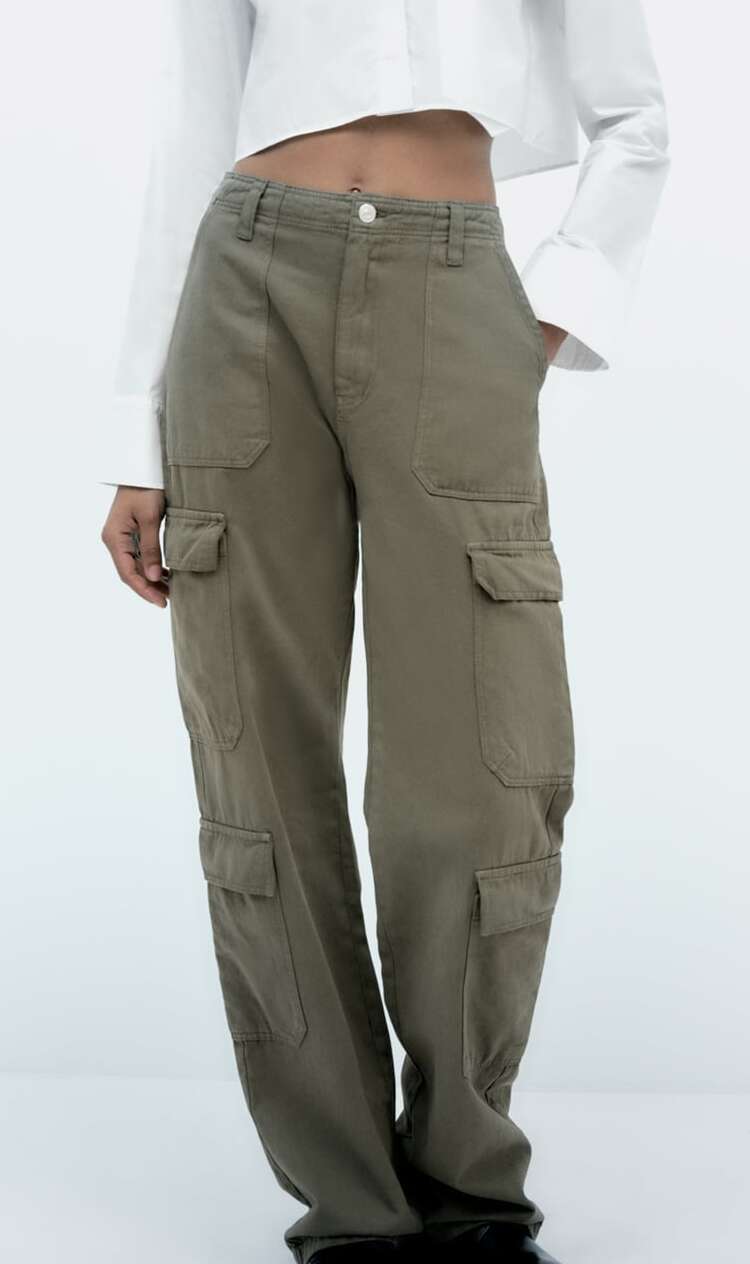 Characteristics of the product
It has two presentations, one in Dark Khaki color and one in black color.
Available sizes: 25 (US 0) to 32 (US 14).
The cost of the pants is $50.
It is made of 100% organically grown cotton.