Converse sneakers have been one of the most popular shoes in the world for decades. Especially in the United States, where the popular shoe brand emerged. Today, these boots can be found at major retailers like Amazon, Walmart, or Best Buy. Although, the best deals and platform models are found at Urban Outfitters.
In this popular store, you can find converse shoes for men, women, and children. High cut and low cut style. There are in multiple sizes and the classic black color. Without a doubt, it is one of the best options to acquire this renowned footwear. They have multiple high-quality models. Here we will tell you about the best options available.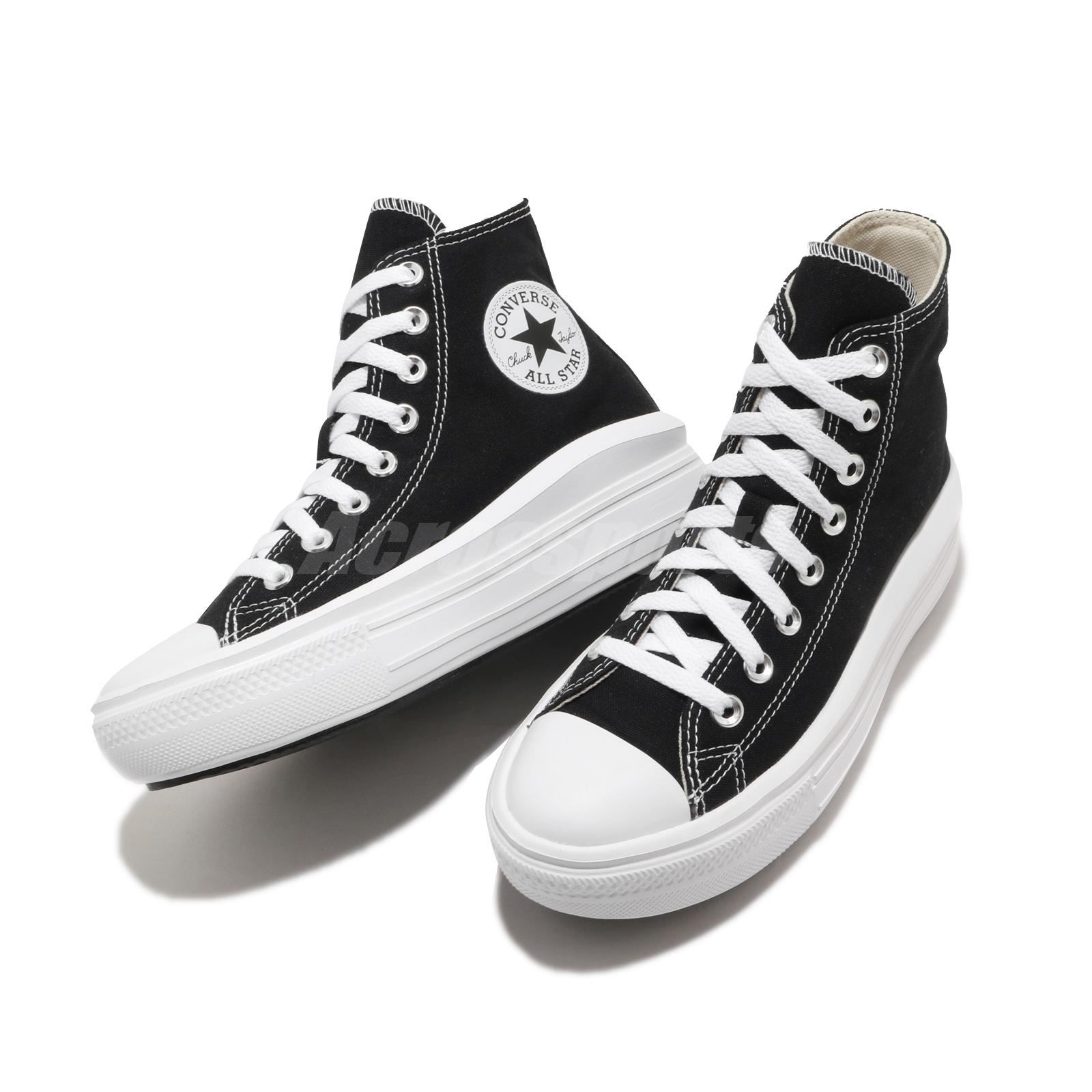 UrbanOutfitters Converse High Top Platform Sneakers
This is the classic high-cut Converse Chuck Taylor model. The main difference is that they are thick platform shoes, instead of flat insoles. In this way, the shoe is much more comfortable than the original model. The platform is made of light rubber so that the user has height and elevation without losing stability.
Up top, Converse boots are an iconic canvas to keep the wearer's feet cool. It allows you to perspire so that they don't cause discomfort when walking. This shoe has lace closure, like other Converse models. They have the patch with the logo in the heel area. In addition, it has many details of the seam on the inside.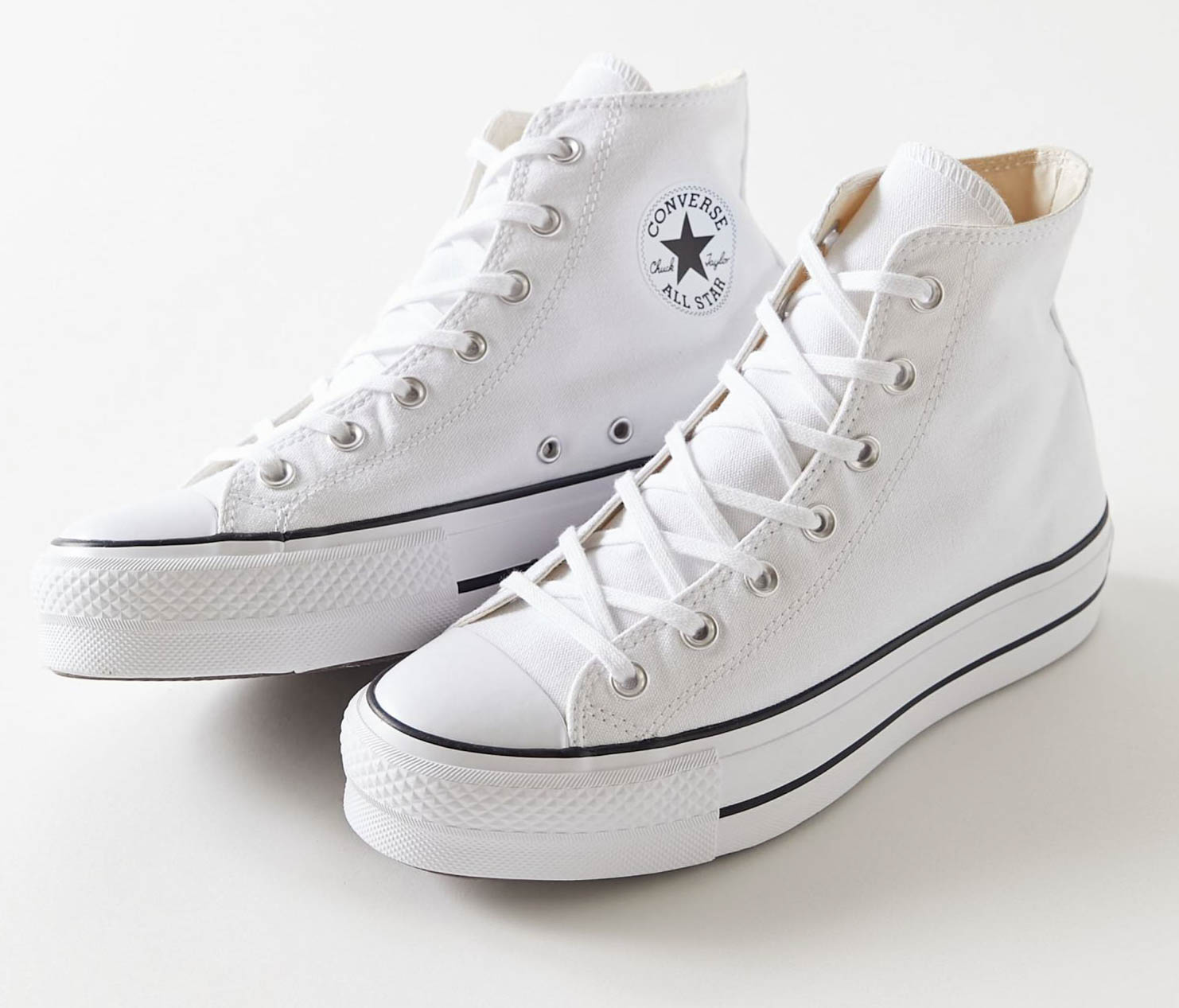 These classic platform sneakers are black, with white soles and laces. Due to their design, men and women can use them alike. In addition, it is available in multiple sizes. Thanks to this, you do not have to worry about the availability of the shoes.
Urban Outfitters is currently selling this limited edition platform Converse for $95.00. If you are a Klarna user, you have the option to pay it in three interest-free installments of $31.67. Shipping with Urban Outfitters is fast and secure, with 30-day buyer protection. In some countries like France and Germany, these are free.
UrbanOutfitters low-cut platform shoe from Converse
On the other hand, at Urban Outfitters you can also get a model similar to the previous one. The main difference is that these shoes are low cut. However, they also have a template platform to offer better balance and stability. Besides, these shoes are unique and elegant. They combine with different clothes, of any sex.
As the shoes mentioned before, this model is for men and women. They have classic colors of the Converse Chuck Taylor. That is, black and white. As for the platform, it is multi-layered and is accompanied by a padded insole. The shoelaces are made from recycled cotton. While the upper part is a durable and eco-friendly canvas.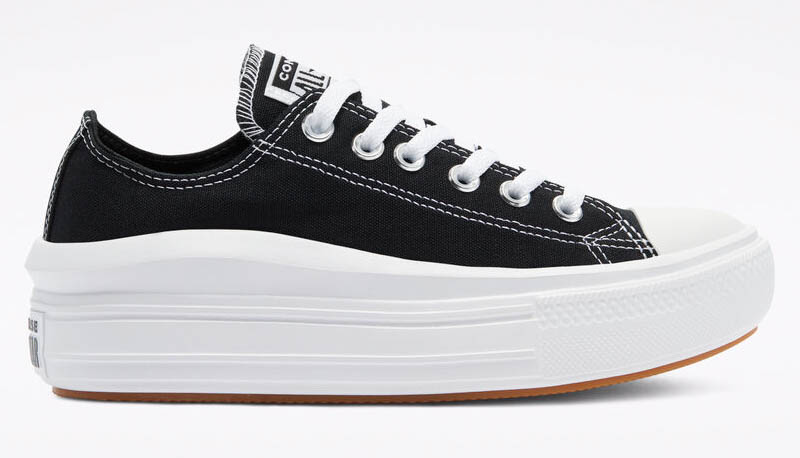 In general, these shoes are made of cotton, rubber, and mixed material. Thanks to this, its production does not generate damage to the environment. In addition, it is a high quality-clothing accessory, which doesn't get dirty easily. When they do, they can be easily cleaned. You only need a damp cloth and a dry cloth.
You can purchase the platform and low-cut sneakers at Urban Outfitters, with different payment methods. They cost $89.00. However, if you are a Klarna member, you can purchase it for three interest-free installments of $29.67.
The shipping price depends on the country where you are residing. In addition, you have 30 days from the date of shipment of guarantee for returns.