Everyday life and the wide variety of plans that we have require different looks and, in addition to clothes and accessories, the appearance of your hair is one of the aspects that make the most difference. In this sense, Urban Outfitters has in its catalog with different hair accessories. In addition, to facilitate the access of its customers to them, it has put them on offer and you can buy them for a very affordable price.
From Look At The Square we are passionate about fashion in the United States and also worldwide. Our team of experts looks for the best offers that may interest our readers, as is the case with the hair clips that we show you below
Charley Metal Butterfly Claw Clip
As part of the Urban Outfitters hair accessories section, one of the items you will find is this Charley Metal Butterfly Claw Clip, which will give a unique touch to your outfit.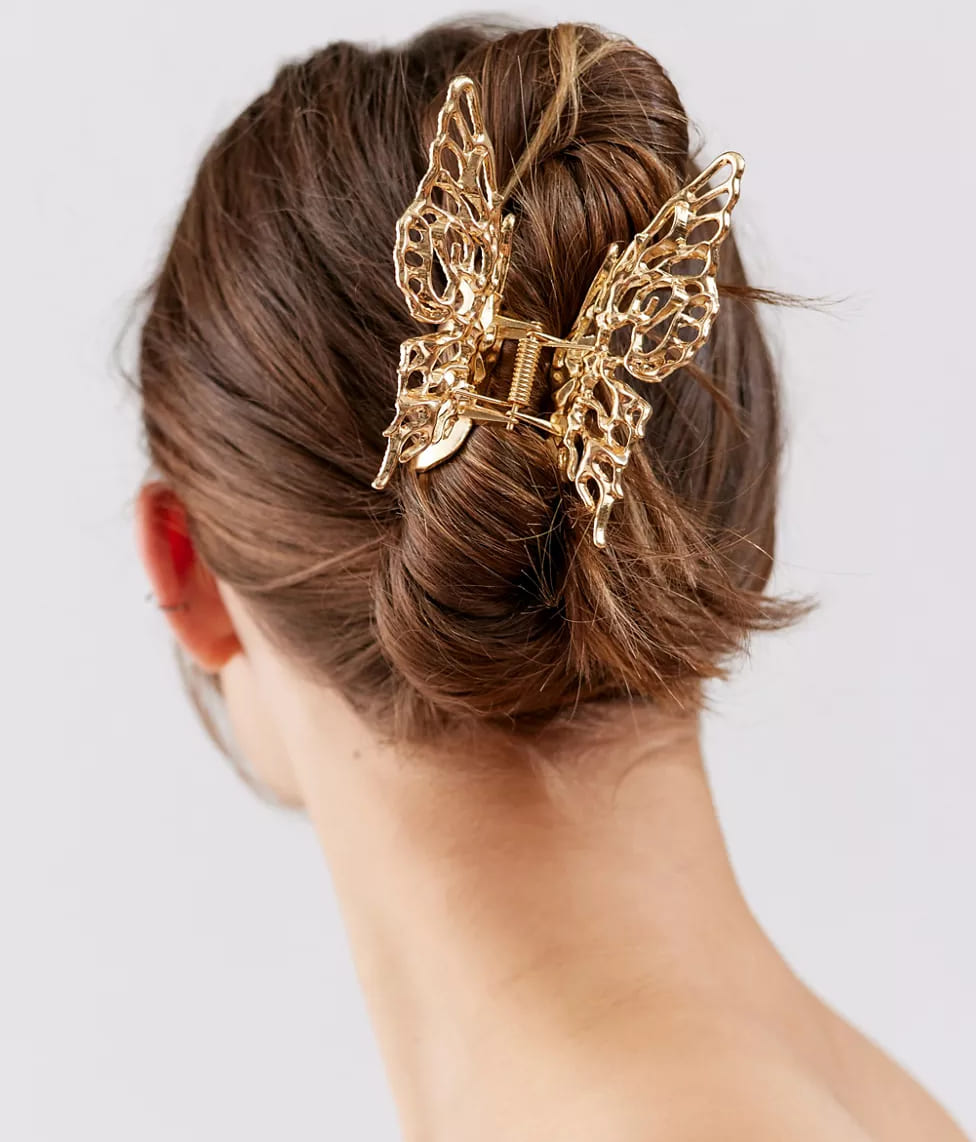 It is a hair clip unlike any other you have seen and with a distinctive design, to make a difference when it comes to making a casual updo.
It is a hair clip, made of polished metal, whose style is topped with a large butterfly, in gold color and with shiny details.
Main characteristics
90% zinc
10% iron
Spot clean
Imported
Length: 3.6"
Width: 3.2"
Product sku: 79352407
Color code: 070
To get this hair accessory, you can do it online, through the brand's website, as well as going to any of its physical stores. Its price, individually, is $12.00.
Candice Hair Pin by Urban Outfitters
In the same line of items, in the Urban Outfitters catalog you will also find this Candice Hair Pin, available in three colors and that will give a sophisticated touch to your hairstyles.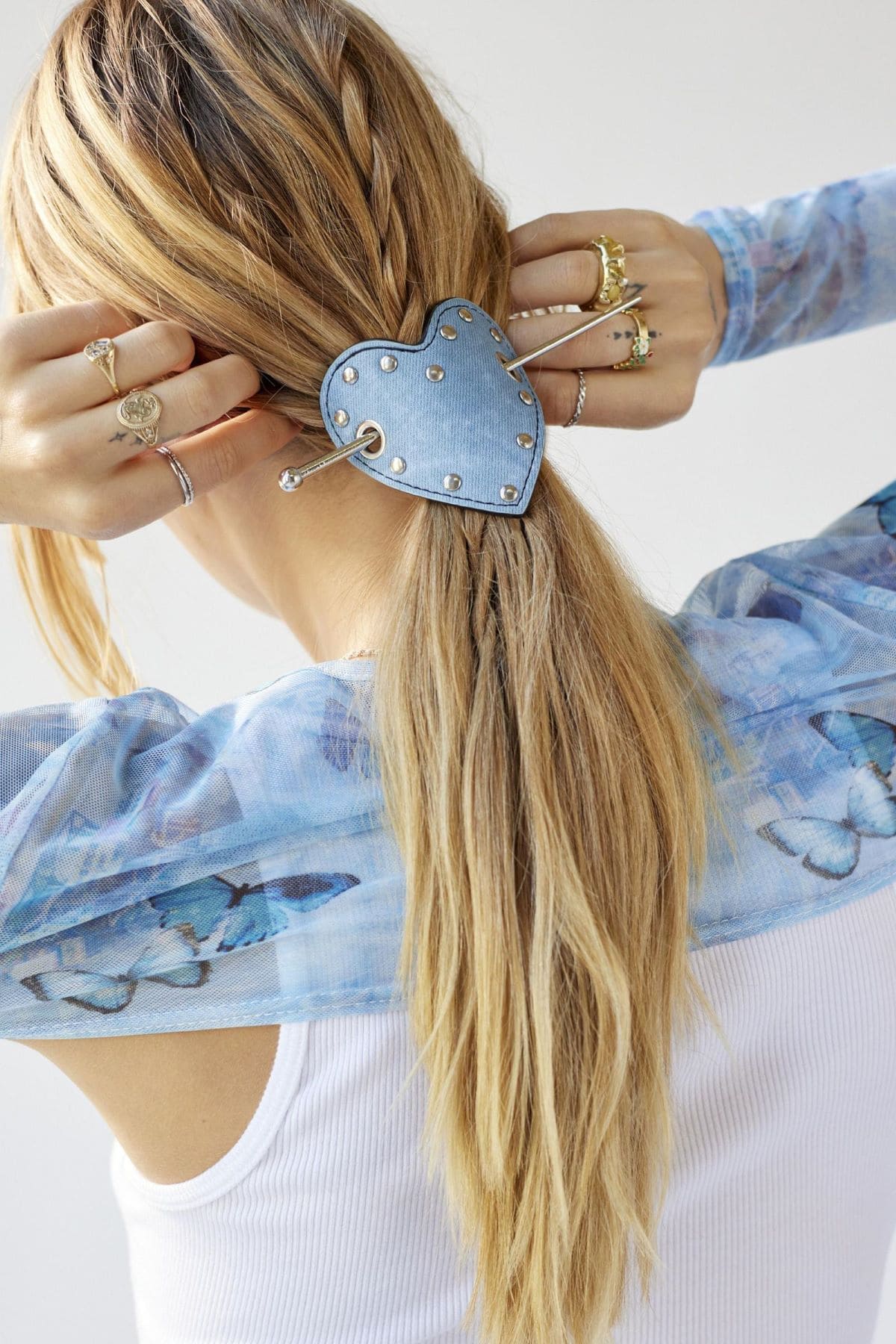 It is a patch pin with leather and studs, designed in such a way that, by itself, it is able to create a dynamic look, but, at the same time, also traditional.
In addition, this product includes two pieces with sliding rod design for proper hair hold. You can choose from three colors: blue, black or copper.
More information
Spot clean
Imported
Product sku: 79352555
Color code: 040
If you want to add something different to your hairstyles with this heart-shaped accessory, you can find it available on the Urban Outfitters website, as well as in any of its physical stores. Its price, without the offer, is $12.00.
Francesca Genuine Stone Headband
Another characteristic item that Urban Outfitters makes available to its customers, to accompany their hairstyles, is this Francesca Genuine Stone Heandband, an accessory that, without a doubt, will not leave you indifferent.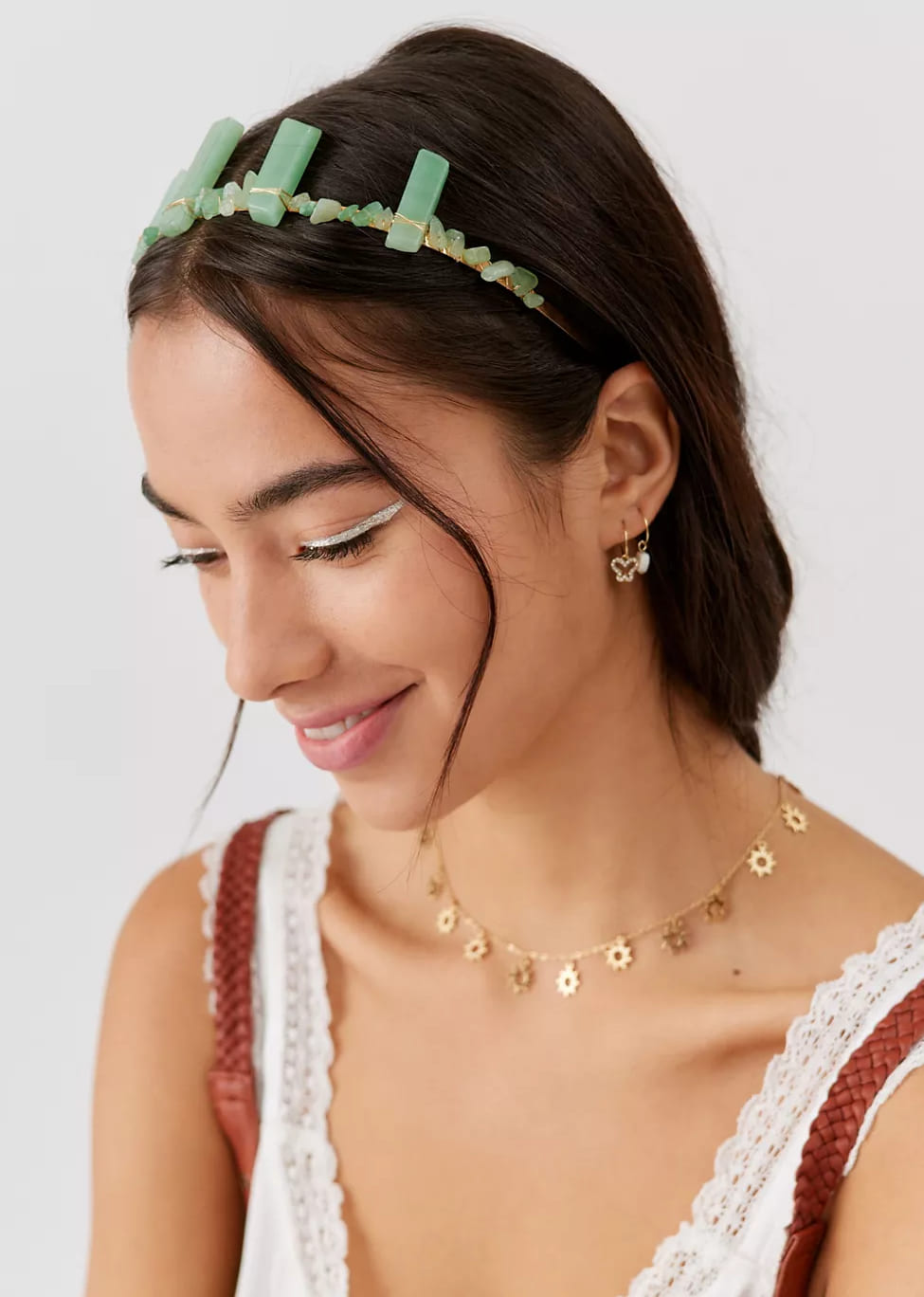 It is a crown whose design is worthy of a true queen. This way, the Francesca metal tiara is adorned with genuine jade, amethyst or rose quartz stones, placed between delicate copper wire wrappings.
Desing details
50% metal
50% stone
Wipe clean
Imported
Width: 0.25"
Stone: 1.5"/2"
Product sku: 78699485
Color code: 030
In case you want to give your hair a touch of royalty, you can get this beautiful headband on the official website of the brand, or by going in person to one of their physical stores.
The price of this accessory, without the 2 for $20 offer, is $19.00.