The fall season in the United States means that many plants go into hibernation and the ambient temperature begins to drop. Therefore, we must change the way we dress, so as not to suffer from the cold. Macy's has trendy clothes to help you stay warm.
With a catalog similar to stores like Walmart or Urban Outfitters in terms of prices, Macy's also has financed payment methods. In this way, you can buy your favorite outfits for the cold without spending a lot of money. In this Look At The Square (LATSQ) guide we will tell you about some items that cannot be missing from your wardrobe.
Men's Cable Knit Cotton Quarter Zip Sweater
For the men, in the Macy's catalog, you will find this Ralph Lauren Polo Zip Sweater. It is available in sizes from XS to 2XL to fit men of any build. You have the option of purchasing it in green or burgundy, depending on your preferences. That garment to go out or be at home, which keeps you comfortable and warm.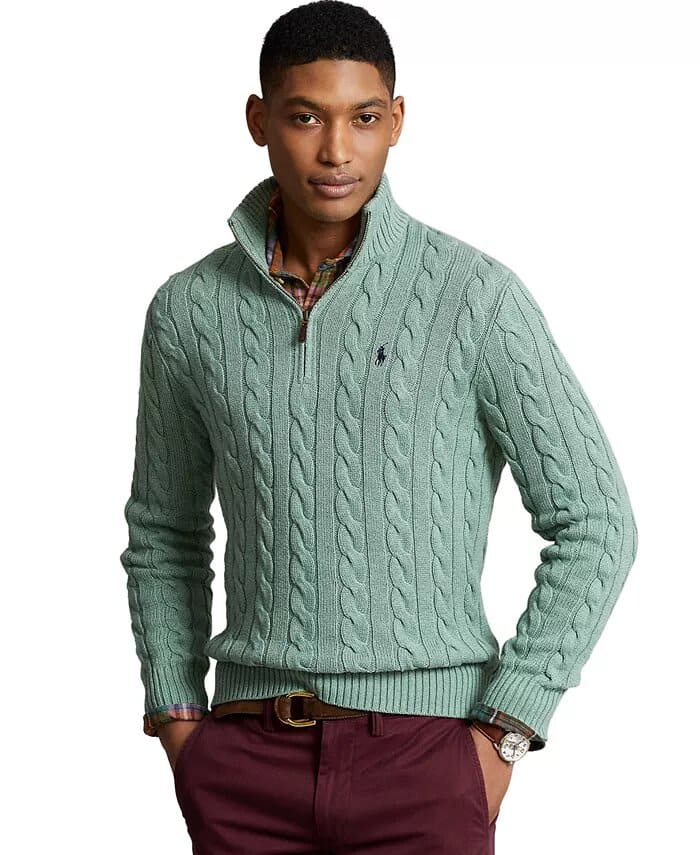 Cotton covers the entirety of this long-sleeved sweater, giving it a nice soft texture. In addition, it allows it to be machine washed, which helps you save time and effort. As for the zipper, it closes at the neck to protect you from the cold. Its cost is $148.00 and can be paid in 4 interest-free installments of $37.00.
Fashion Plus Size Faux Leather Trench Coat
In the women's section of Macy's, we can highlight this splendid faux leather trench coat for plus-size women. It is black and available in sizes ranging from 0X to 4X with an elegant and fashionable accessory, perfect to cover yourself from the cold in style and go anywhere. It features a tie belt closure and a notched collar.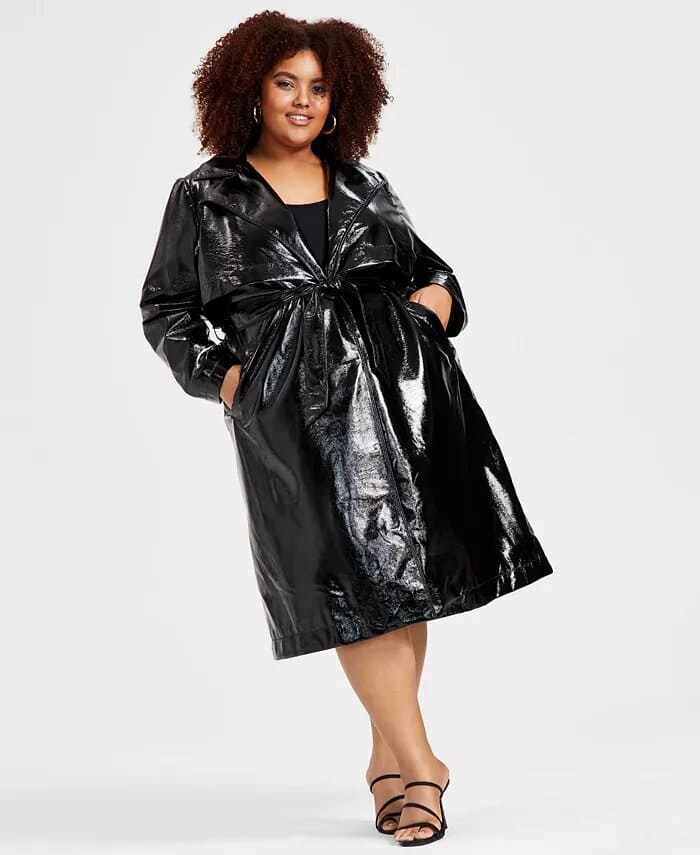 It uses polyester as a component, so it feels quite soft and light when you put it on. On the other hand, it has side pockets for you to store your phone or other personal items. The back seat has an opening in the center that gives it a unique style. The price of this product is quite cheap since it is worth $149.00 and it has payment in installments.
French style knitted dress with a bow for baby girl
Hope & Henry clothes also say they are present in the Macy's catalog. In this case, in the children's section, with a French-style dress for girls. You can buy it in light gray or dark blue. Regarding sizes, there is availability for babies from 3 – 6 months, 6 – 12 months, 12 – 18 months, and 18 – 24 months.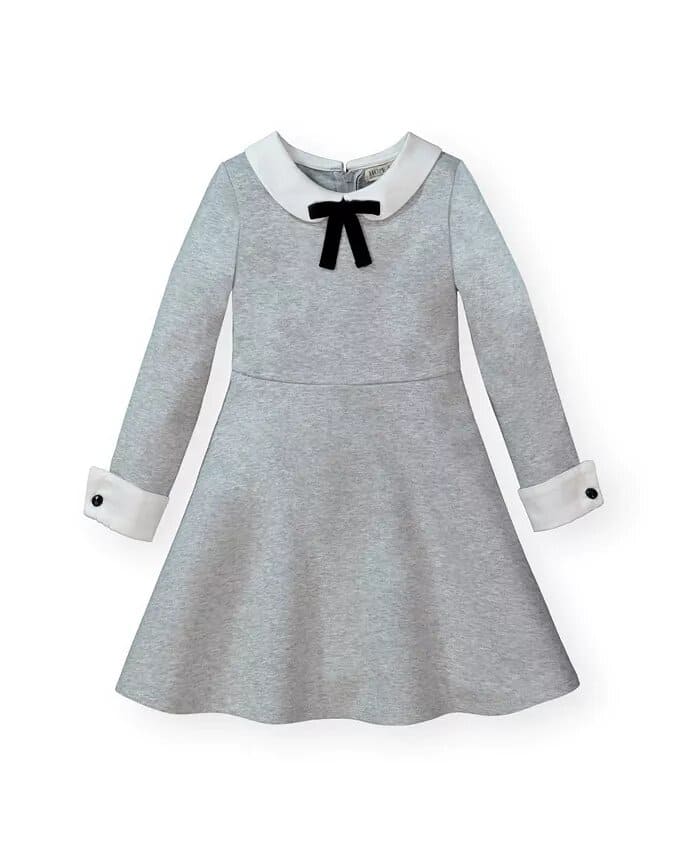 It uses organic cotton, polyester, and elastane as materials for its elaboration. It has a zipper in the center of the back, with a velvet ribbon in the neck area. The garment will keep your girl protected from the cold, but without feeling too hot. Its current value is $29.95.
Women's Faux Fur Trim Belted Shirt Jacket
Finally, we return to the womenswear section of Macy's, with a jacket by Kenneth Cole. It has a funky shirt style with faux fur trim, in olive, chocolate, and black. It has sizes available from XS to XXL, so there are options for everyone.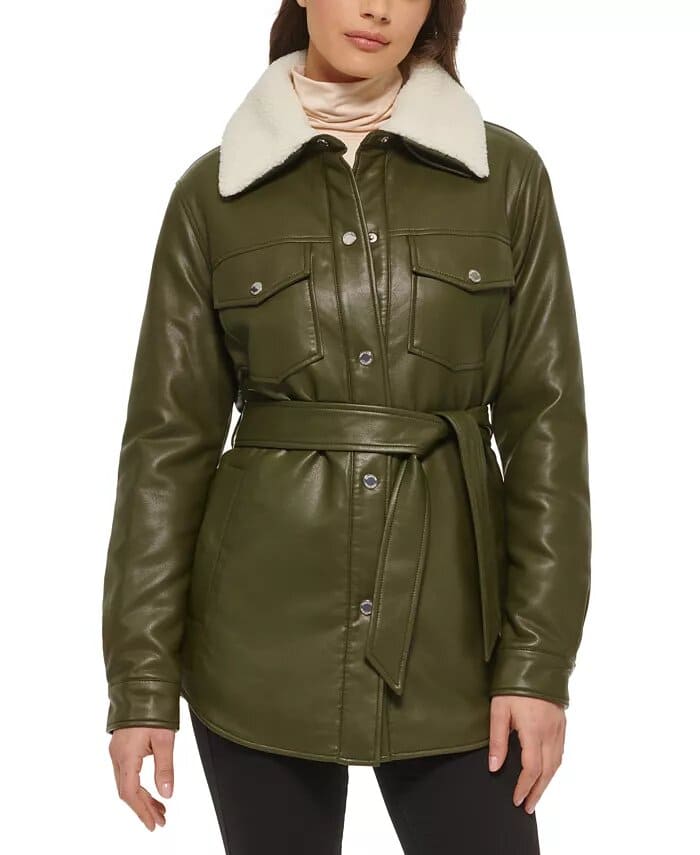 This detachable belt jacket has 4 pockets on the front, evenly distributed. It used to be $190.00, but right now, it is on sale, so it is down to $152.00.