If something cannot be missing in your wardrobe, it is the dresses Zara has for you each season. Especially when trends in America pass, it's important to stay fashionable with the latest trends.  At Look At The Square (LATSQ), fashion experts have taken on the task of showing you the best designs. That will give your figure an elegant, modern, and outstanding look.
For the Christmas, Thanksgiving, and New Year seasons, you'll have a collection that will make you stand out like no other. And if you have ever dreamed of walking on the catwalks, these long garments will make you feel like the streets are your modeling center. In addition, if you dare, when combined with high-heeled shoes or platform boots, you will look splendid.
Cut Out Dress Limited Edition
The first option we bring you from the Zara catalog is the Cut Out Dress Limited Edition. It is black, with an elegant design, which stands out for the round neck and long sleeves. It's also complemented by an A-line silhouette and cold shoulders, with metal bracket closure on the back and opening. And It is available in sizes from XS to L.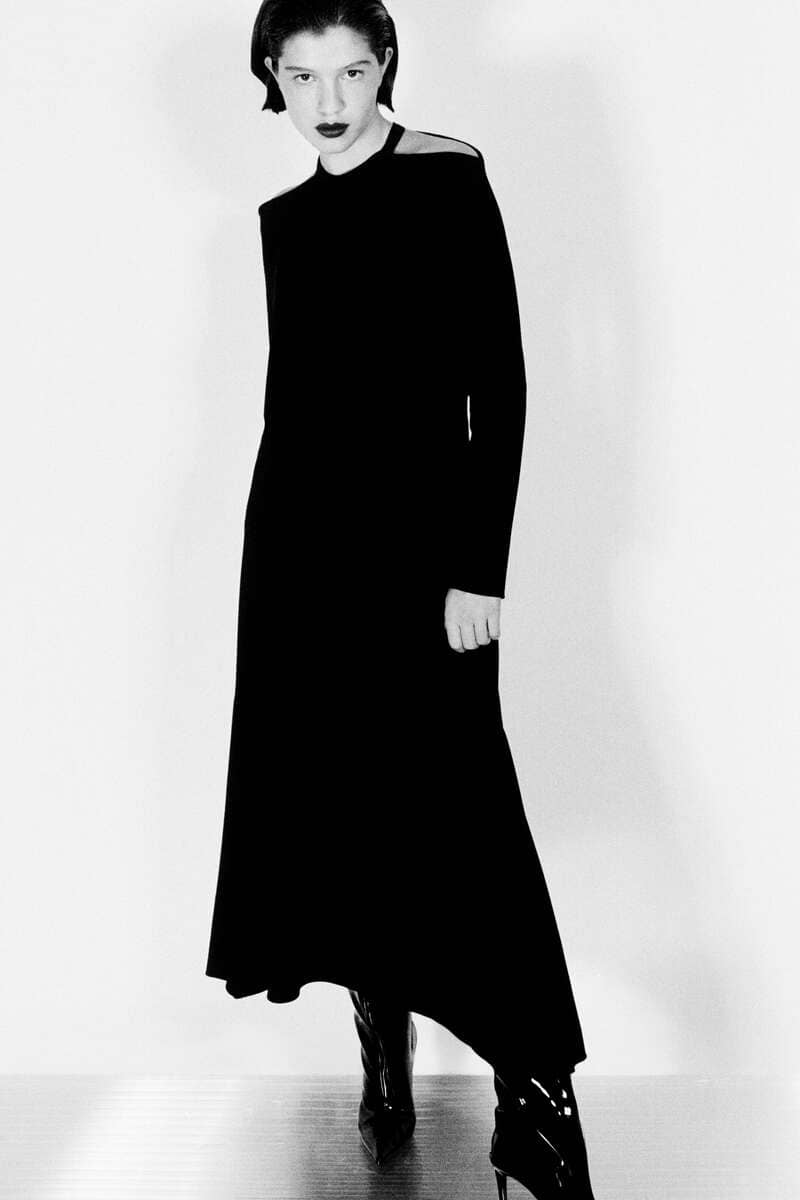 Zara's Cut Out Dress Limited Edition uses viscose and elastane blend fabric as manufacturing materials. Therefore, it is a piece that meets today's social and environmental standards. It requires machine washes with a delicate cycle to keep it in good condition. The cost of this garment is $129.00.
Zara Off The Shoulder Dress Limited Edition
We continue with the Off The Shoulder Dress Limited Edition dress from Zara, a completely different model from the previous one. First, it is a mini dress with a straight neckline and long sleeves, complemented by bare shoulders. At the front, it has lapel pockets. On the seam, it has a hidden zipper closure.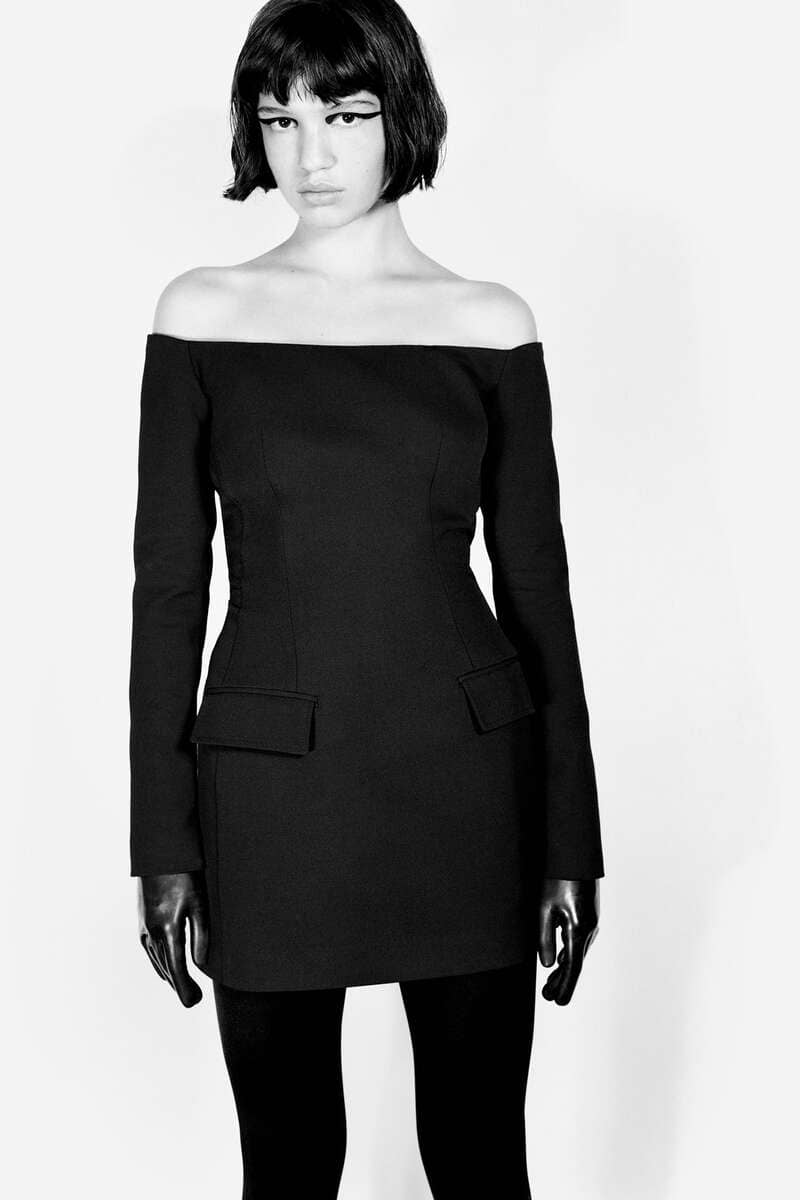 Zara's Off The Shoulder Dress Limited Edition is also black and available in sizes from XS to XL. Its elaboration is a fabric mixture of viscose, polyester, and elastane in the outer shell and the coating. It only requires dry cleaning of tetrachloroethylene and not in a machine. The price of this piece is $119.00.
Ruched Pleated Dress Limited Edition
We return now with another long dress from the Zara collection, in this case, the Ruched Pleated Dress Limited Edition model. This is a garment with a high neck and short sleeves, black and asymmetrical low pleated fabric in tone. With this dress, you will have total freedom to dance at parties with your friends while shining on the others.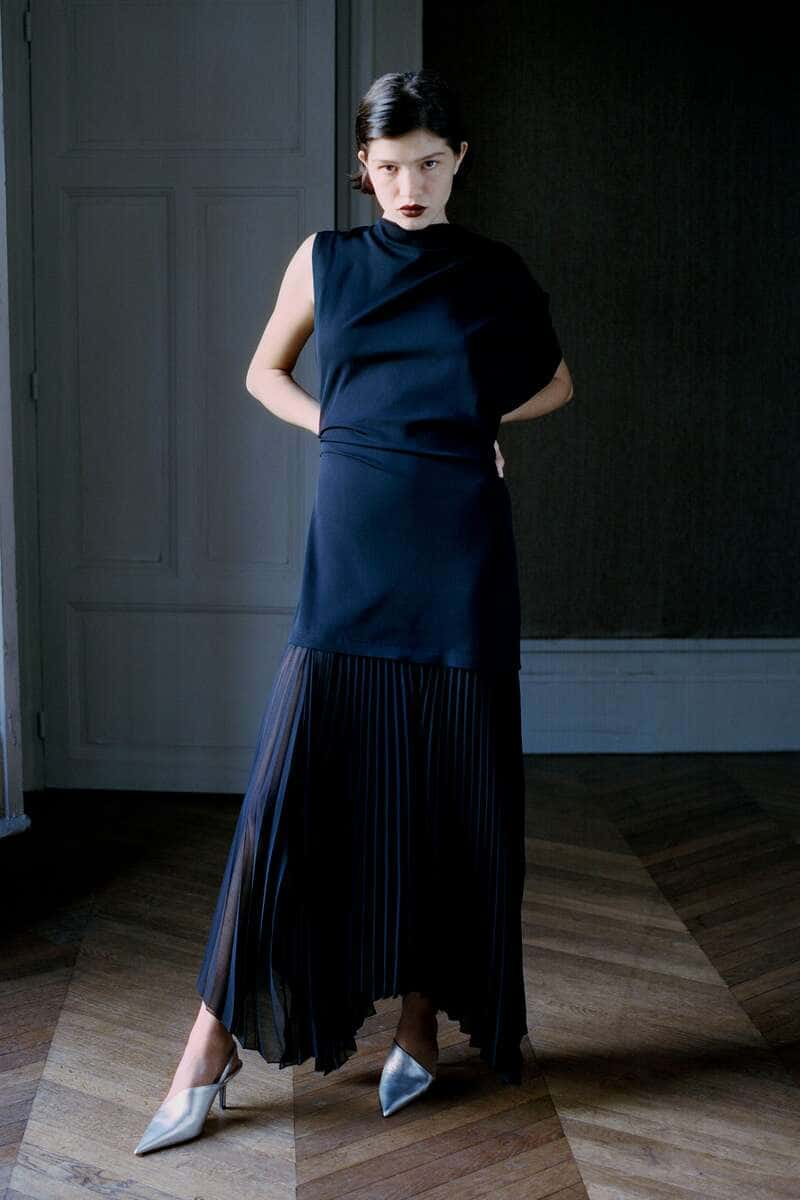 It uses polyester, viscose, and elastane mixture fabric for its composition, so its care is easy to carry. This dress can be part of your closet for many years, particularly if you have a delicate cycle machine at home with proper maintenance. This way, you will have an elegant option for outings with your family, friends, or loved ones.
Zara's Ruched Pleated Dress Limited Edition is priced at $149.00, with different shipping options. You can pick it up for free at a store or have it shipped to your doorstep. This last option has an additional cost, which depends on your location.
Zara Long Dress Limited Edition
We can only end the list by mentioning Zara's Long Dress Limited Edition model. It is an elegant long black dress, perfect for all occasions. It has a strapless design, asymmetrical neckline, hidden side pockets in the seam, and an opening in the hem. In addition, the inner closure is made of a metal hook.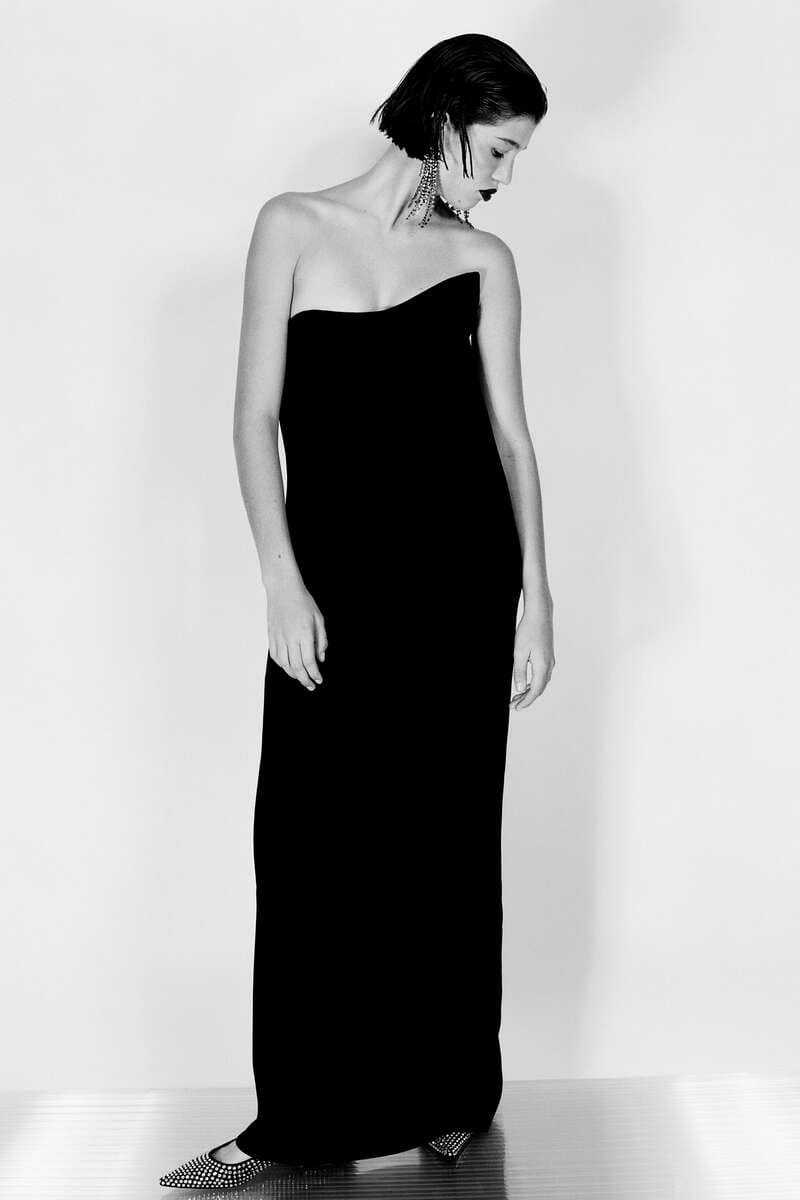 Long Dress Limited Edition is a Zara product in multiple sizes, small and large. It has an elaboration of a fabric mixture of viscose and elastane. Best of all, the dress is budget-priced since it only costs $129.00.