At the end of the year, Crocs includes in its catalog a model of sneakers that goes far beyond the models with which we have been very familiar in Look At The Square (LATSQ). These are completely enclosed and have a style very similar to Nike and Skechers sneakers.
This proves once again that the Californian store is not afraid to innovate with models that adapt to the needs of each person and time. And from its web catalog, it reaches every corner of the United States to help you complete your New Year's Eve outfit.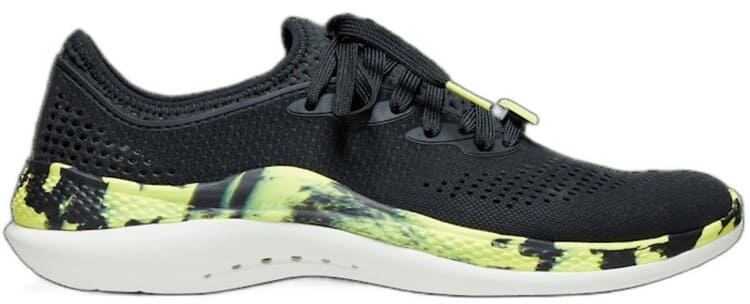 Crocs Men's LiteRide 360 Marbled Pacer
It is one of the most innovative models of Crocs, since they do not resemble any other footwear in its catalog. Men's LiteRide 360 Marbled Pacer boots have a style that looks more like Nike or Adidas, although, their composition is different. These are dynamic shoes with excellent support and cushioning for all kinds of sports.
The Men's LiteRide 360 Marbled Pacer model from the Crocs catalog is flexible and fresh, with the ability to adapt to all types of environments. At all times, they maintain healthy perspiration on your feet. And best of all, they are boots that you can combine with multiple styles of clothing, for any occasion that arises.
Key qualities
They are designed for sports activities and keep your feet comfortable when constantly moving.
They have an incredible LiteRide foam insole of great resistance and are lightweight, with a soft and pleasant texture.
Its composition keeps the feet with a balanced pressure and heat so that they can perspire and have appropriate support.
The upper is molded with Matlite Motion to facilitate natural foot movements. In addition, it adapts to your texture.
They employ a rubber outsole for optimized traction and durability on any surface.
They offer sensational cushioning and return of energy in the feet for when you are practicing a sport.
They have a marbled and colorful effect that gives them a unique appearance. In this way, you will never find someone who has shoes similar to yours.
You can use them in different sports or training activities. Due to their design, they will also serve you to go out with your friends.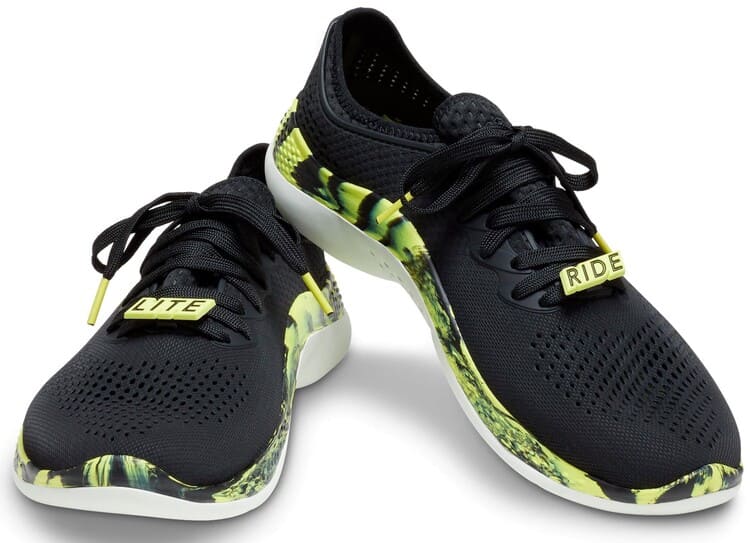 How to take care of them without losing their aesthetics
You will need a container with cold water and neutral soap for cleaning the boots. You will also require a soft-bristled brush.
Mix the water with the soap to obtain a quick-acting liquid solution on the material of the shoes.
Next, wet the brush with the soapy solution to start cleaning your shoes. Make it in a gentle way so as not to damage its texture.
Once you finish with their cleaning, you will have to put them to dry in the sun. Make sure you don't leave them for too long, because they can shrink or lose shape.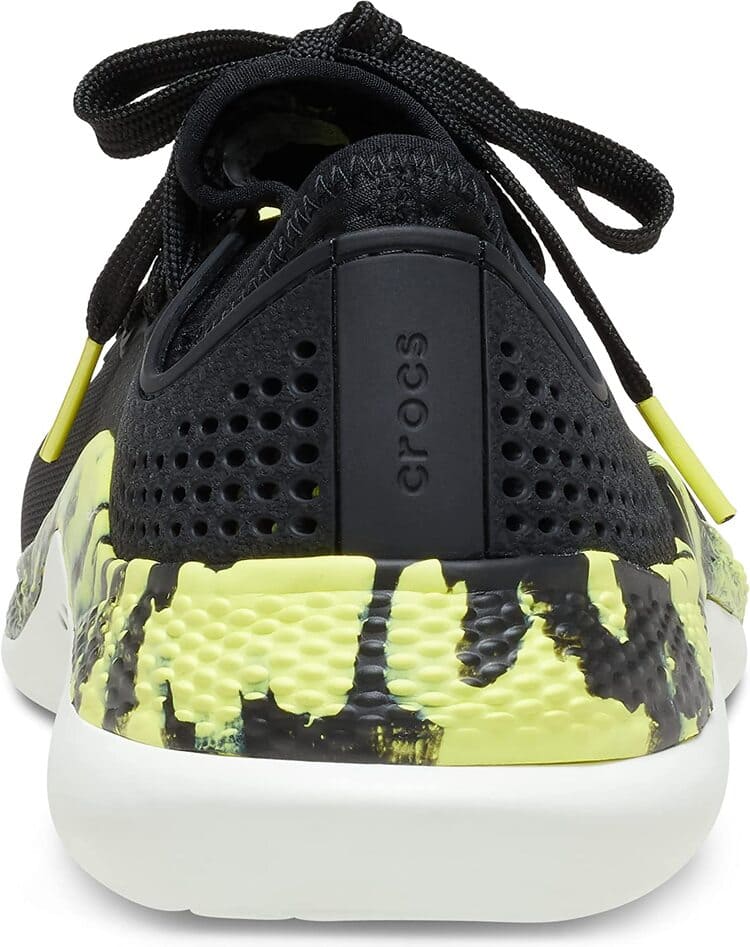 Crocs Men's LiteRide 360 Marbled Pacer Price
At the moment, Men's LiteRide 360 Marbled Pacer shoes from Crocs are available at a 30% discount. Therefore, you can order them from the official website for as little as $48.99, instead of their original cost of $69.99. They come with free returns and a 90-day guarantee, in case they present any problems.