Feeling the leaves fall in the fall season is an experience you cannot miss in the United States. Crocs know that your feet need comfort and love for the upcoming holidays, too, and that's why today at Look AT The Square (LATSQ) we show you how you can have it all.
Therefore, today is not the turn of Skechers or Adidas, but of the cute and comfortable sandals that Crocs has for you. Feel the cold on your feet, combine with the best clothing models, and go out and enjoy this new season with your family and friends.
Crocs Sandals Disney Classic
Enjoy autumn with the classic Disney sandal and its incredible Mickey Mouse design. With elegant rainbow colors ideal to combine with some good jibbitz charms, it is the most classic and comfortable crocs line developed for the mouse brand.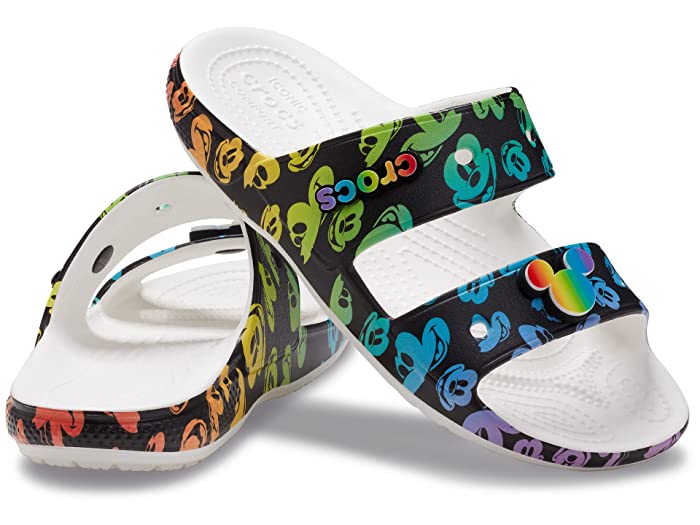 It has a patented foam cushion padding which will help you have the best comfort anywhere. Feel the support of the shoe in places as diverse as the beach, the patio of your house or even in a meeting with friends, this fall you will live intensely.
Characteristic
Exclusive and classic Disney design.
Foam insole for maximum comfort.
It includes said Jibbitz from Mickey Mouse.
Includes crocs jibbitz charm.
Available in seven different sizes.
Buy the Disney crocs for a value of $44.99 dollars, and accept payment through AfterPay.
Classic Tie Dye Platform Flip Flops
Enjoy all the style with the striking crocs classical flip. They have a raised heel for comfort and add crinkle texture to the bottom of the feet for better grip, in addition to their fun swirl-dyed colors.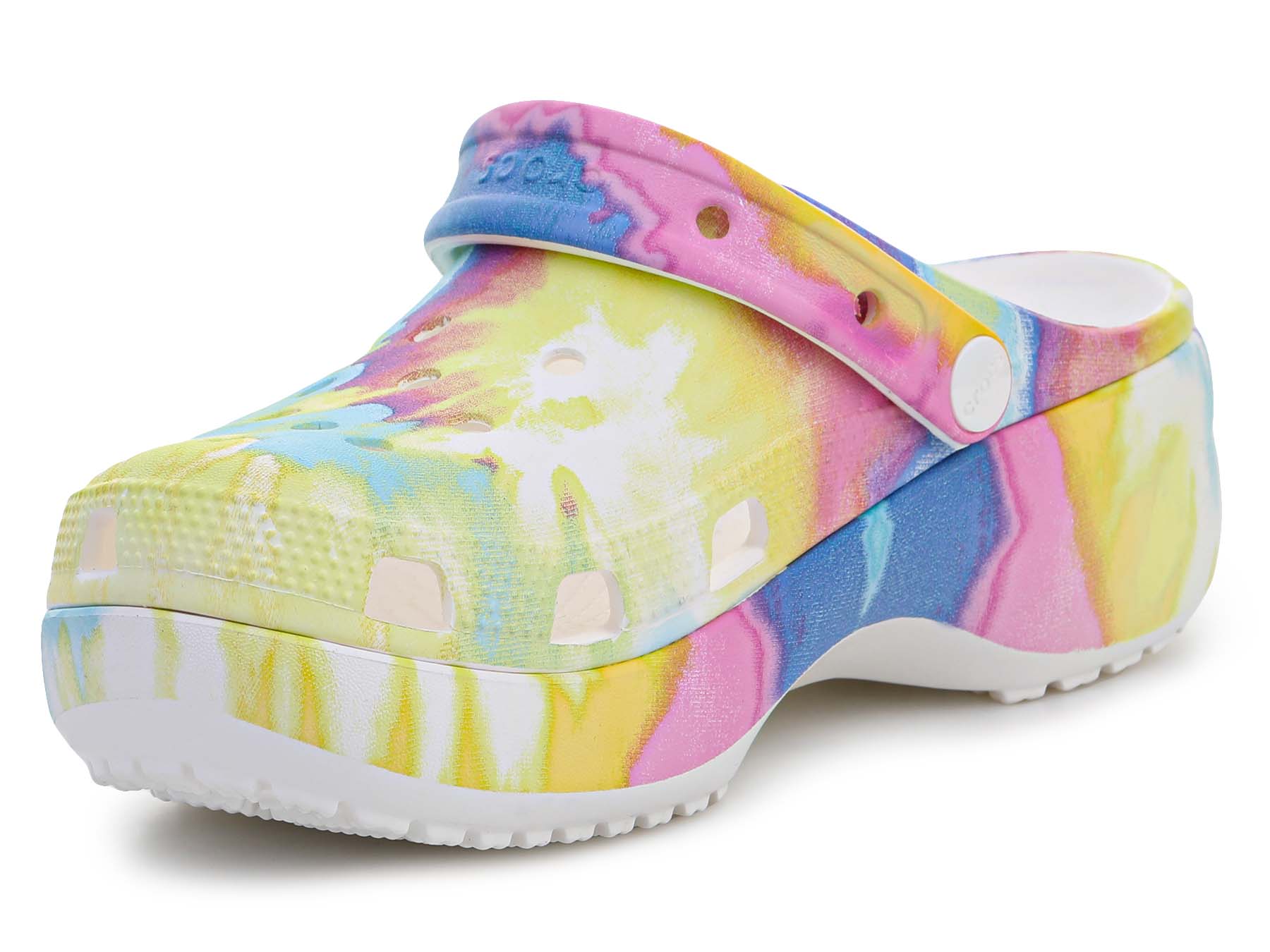 Feel the maximum comfort thanks to its croslite foam that cushions the steps, the sandals include 6 holes to be personalized with the jibbitz charms, these sandals can be purchased for a price of $34.99 dollars and AfterPay is accepted among the payment methods.
Characteristic
Includes raised heel on the sole.
Fun swirl colors.
Possibility of personalizing with charms.
8 sizes are differently available.
Sandal Classic IKAT Crocs
You will be able to enjoy this design with the classic style of the crocs sandal; it is painted with incredible colorful ikat tones. Without a doubt you will be the sensation of the meetings and everyone will ask you where you bought these crocs that stand out from the crowd.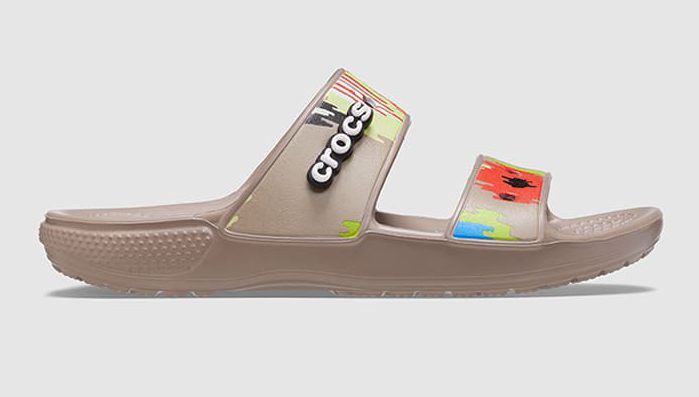 Besides, with a two-strap design and anti-slip texture on the underfoot. Plus, with crocs' traditional soft foam. These sandals ensure the best possible comfort and a stylish design that will go wonderfully with your fall looks.
Characteristic
Elegant and comfortable classic design clog.
IKAT Print.
Design with two straps and non-slip texture.
7 sizes are differently available.
You can purchase these sandals for a price of $29.99, AfterPay is accepted as a payment method.
Crocs Animal Remix Classic Sandal
Another extremely classic crocs design for this fall season is the animal remix. Which has always been characterized as one of the most popular designs among users of the brand of clogs. Besides, was also one of the first styles to be released. internationally.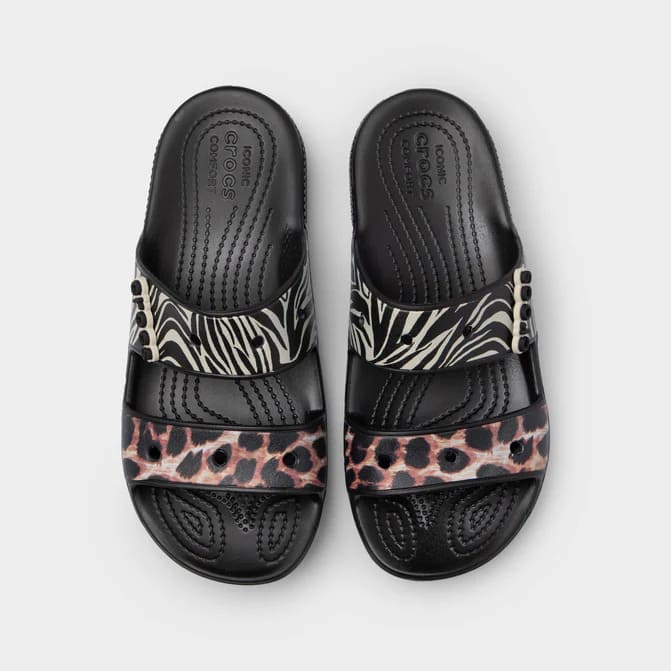 The fun animal prints will bring out your wildest side and make you the center of attention at meetings, it includes two strips, one with a zebra design and the other with a leopard design, in addition to all the characteristic comfort of the brand.
Characteristic
Leopard and zebra print.
Holes to customize with Jibbitz.
Classic design with two straps.
You can get these Animal remix Sandals for a price of $39.99, or buy them using afterpay as a means of payment.