In the cold seasons in the United States, wearing heeled shoes becomes much more complicated. Especially since most current models tend to be open. However, the Urban Outfitters catalog features heeled sneakers that will protect your feet from the low temperatures, while making you look fashionable.
In the best autumn style, combine these with coats, scarves and hats to prepare yourself in the best way with Urban Outfitters. And now, you'll walk in the best Zara style, and the fashion experts at Look At The Square (LATSQ) give you the best options to do so.
Urban Outfitters Circus NY Burgundy Susie Platform Loafer
It is one of the main heeled shoes available in the Urban Outfitters catalog. Not only for the excellent price they own but for the unique style they have. This platform shoe is brown, and with available in multiple sizes. They can be used for all kinds of outings since they are comfortable to use.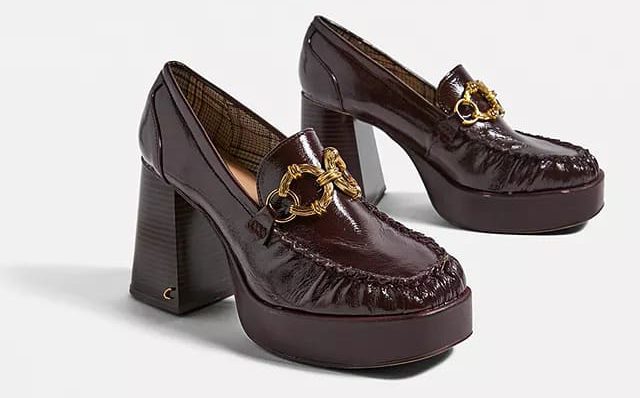 UO heel loafers have a splendid composition, with a gold bow buckle on top. The outsole uses rubber material, to provide comfort and safety at the same time. It is feminine footwear that can be easily cleaned, since it does not tend to get very dirty.
Currently, you can buy Circus NY sneakers from Urban Outfitters for an economical price of €120.00. If you choose Klarna as your payment method, you have the option to purchase them for 3 monthly installments of €40.00.
Within the Urban Outfitters website, you can also find other women's shoes that look like Zara. Among them, we highlight the following.
UO Black Portia Loafers
They are black loafers of classic style and different from the previous model since they do not have any type of heel. Instead, they have a thick molded sole that helps get better traction. On the other hand, in the upper part, they have details of the hardware in a silver tone, which allows the shoes to stand out better.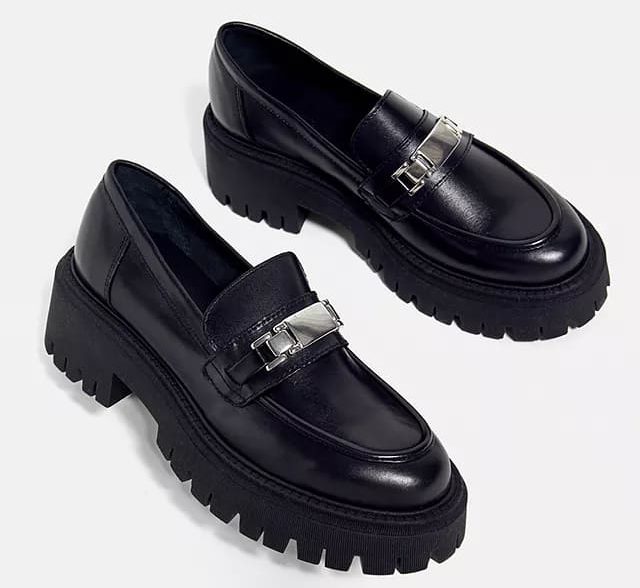 Thanks to the casual design that this UO shoe has, you can use them on different occasions. From outings with friends, to work meetings. They feel comfortable when walking, because of their composition of leather and rubber. At no time will you have stability problems with this splendid model for autumn.
Like the previous model, these black loafers from Urban Outfitters are available in multiple sizes. In addition to this, they have an affordable price of €75.00 or €25.00 in 3 interest-free payments.
Urban Outfitters Shelly's London Black Orion Heeled Boots
Finally, in the catalog, these elegant black-heeled boots and synthetic leather are available. They have a silhouette at the height of the ankle, with internal zipper closure, so you can put them on with extreme ease. They have a square tip, light platform sole, and flared block heel.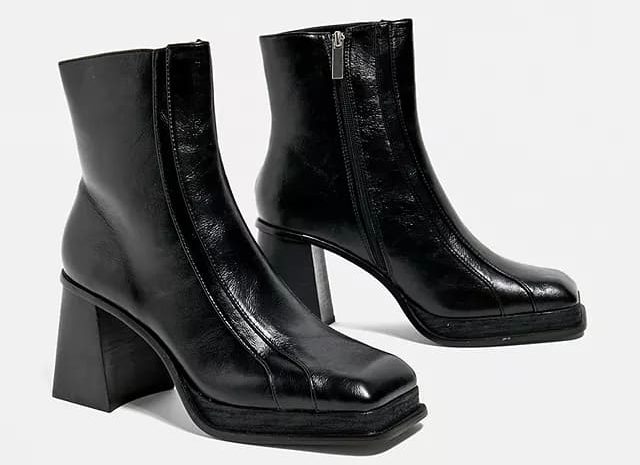 This footwear uses rubber and polyurethane as the main materials in its elaboration. Thanks to this, they are heeled shoes that will complement your clothes for a long time. They clean easily and maintain their natural shine at all times, making them always look new.
Among the models in the autumn collection of Urban Outfitters, this footwear is one of the most fashionable. And best of all, you can buy them for as little as €89.00 or €29.67 in 3 monthly installments with Klarna.